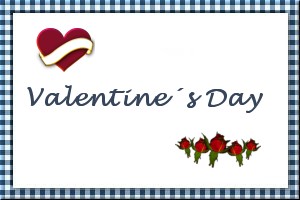 Rhubarb Concentrate
Submitted by: PrayingBear
1 pound fresh or frozen rhubarb, cut into small pieces
3 cups water
7 whole cloves
artificial sweetener equivalent to 12 teaspoons sugar
Combine rhubarb, water and cloves in stainless steel saucepan. Bring to boil. Reduce heat and simmer uncovered 30 minutes. Add sweetener, stir until dissolved. Strain. Discard pulp. Pour into container and refrigerate, or store in the freezer in small covered containers for up to 9 months. Makes about 3 cups.
Rhubarb Refresher Beverage
1/2 cup Rhubarb Concentrate
water, sugar-free ginger ale or soda water.
Dilute concentrate with water. Serve chilled, over ice cubes if desired. More artificial sweetener may be added if a sweeter tasting beverage is desired.

Chocolate Cherry Kisses
Submitted by: De S
1/2 shot dark creme de cacao
1/2 shot light creme de cacao
1/2 shot of Bailey's Irish Cream
Grenadine
Pour dark creme, then light creme. Invert a spoon and slowly pour Bailey's over so it will float on top of the liqueurs. Then add a drop of Grenadine. If the Bailey's does not float, does not affect the taste, only the look. Serve on a tall, narrow, oversized shot glass. Yummy!

Title
Submitted by:
Ingredients
Ingredients
Instructions

To submit your favorite recipes to be included in the Garden of Friendship Recipe Book, please email them to Barbiel
Background graphics made especially for the Recipes Committee of the Garden of Friendship by Valatine