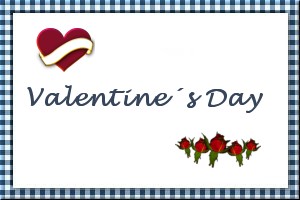 Champagne Celebration Cake
Submitted by: Barbiel
4 cups flour
3 cups sugar
5 ts baking powder
1/2 ts baking soda
1 2/3 cups milk
1 cup shortening
1/2 cup champagne
1 tb vanilla
12 red food coloring (optional)
8 egg whites
9 tb champagne
edible carnations
Champagne Buttercream
3/4 cup shortening
3/4 cup butter or margarine
1 tb champagne
4 1/2 cups powdered sugar
red food color
Grease and lightly flour one 9" round pan and one 13x9x2 pan; set aside. In a very large bowl stir together flour, sugar, baking powder, soda, and 1/4 teaspoon salt. Add milk, shortening, 1/2 cup champagne, vanilla, and, if desired, red food coloring. Beat on low to medium speed about 30 seconds or just till combined, scraping bowl constantly. Beat on medium speed 2 minutes. Add unbeaten egg whites; beat 2 minutes. (Batter may appear slightly curdled). Spread 2-3/4 cups batter in 9" pan and remaining batter in 13x9x2 pan. Bake at 350°F 30-35 minutes for round cake and 40-45 minutes for rectangular cake or until cake tests done. Cool cakes in pans on racks 10 minutes. Remove from pans and cool completely. Using cardboard circle patterns of 4 and 6 inches, cut one 4-inch and one 6-inch cake layer from the 13x9x2 cake. If desired, drizzle 3 tablespoons of champagne over the top of each round cake layer. Place the 9-inch cake layer on a serving plate; frost sides and top. Lining up the backs of the layers, place the 6-inch cake on top of the 9-inch cake; frost sides and top. Repeat with remainging 4-inch cake. If desired, tint any remaining frosting; decorate with tinted frosting and flowers. Serves 24.
Champagne Buttercream Frosting: In a bowl beat shortening and butter or margarine until combined. Beat in champagne or cream sherry. Beat in sifted powdered sugar and a few drops red food coloring. If necessary, beat in additional champagne or cream sherry to make frosting spreading consistency. Makes 3-3/4 cups.

Lemon Hearts
Submitted by: Barbiel
1 cup (1/2 lb.) butter or margarine, softened
1 cup sugar
1 egg yolk
3 tsp. grated lemon peel
2 cups all-purpose flour
1/2 cup ground blanched almonds
sugar
about 20 candied cherries, cut in half
In large bowl of an electric mixer, beat butter and the 1 cup of sugar until creamy; beat in egg yolk and lemon peel.
Gradually add flour, blending thoroughly; stir in almonds. Gather dough into a ball with your hands. On a lightly floured board, roll out dough to a thickness of 1/4 inch. Cut out with a 2 to 3-inch heart-shaped cookie cutter; transfer cookies to greased baking sheets, spacing about 1 inch apart. Sprinkle cookies lightly with sugar. Place half a cherry, cut side down, in center of each and press in lightly. Bake in a 325°F oven for about 20 minutes or until edges are golden. Transfer to racks and let cool completely. Store airtight. Makes about 3-1/2 dozen.

Valentine Surprise
Submitted by: Barbiel
1 package dark chocolate cake mix
1/2 cup sugar
1/4 cup light corn syrup
2 tablespoons water
2 egg whites (room temperature)
1 teaspoon vanilla
1 cup sliced strawberries
1 cup chocolate chips
1/4 cup shortening
3 tablespoons light corn syrup
2 tablespoons water + 1/2 teaspoon
Prepare cake according to package directions using a greased and floured 9 inch heart shaped pan at least 3 inches deep (or bake in 2 layer pans). Remove from pans to wire rack; let cool.
Filling: Combine suger, corn syrup and water in saucepan. Cover: bring to a rolling boil over medium heat. Uncover; boil rapidly until mixture reaches 242°F on candy thermometer.
Meanwhile, beat egg whites until stiff. Slowly add hot syrup mixture to egg whites while beating on medium speed of electric mixer. Add vanilla. Beat on high speed of electric mixer. Add vanilla. Beat on high speed until stiff peaks form. Fold in strawberries (can be made without strawberries.) If cake has been baked in layers, stick layers. Slice off apprximately 1/2 inch of the top of the cake and reserve. Scoop out inside of cake to within 1 inch of the sides. Reserve removed cake for another use. Fill hollowed-out cake with filling. Replace top.
Glaze: In top of double boiler, combine chocolate morsels, shortening, corn syrup and water. Heat over boiling water until chocolate and shortening have melted, stirring frequently.
With filled and assembled cake still on wiare rack, slowly pour glaze over cake in a circular motion, smoothing on the sides as glaze drips down with a small metal spatula or knife. Refrigerate until set. Store in refrigerator. Serves 12.

To submit your favorite recipes to be included in the Garden of Friendship Recipe Book, please email them to Barbiel
Background graphics made especially for the Recipes Committee of the Garden of Friendship by Valatine