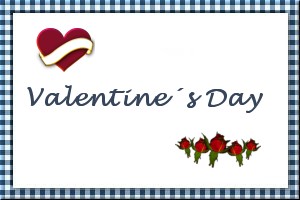 White Chocolate Cream Pie with Raspberries
Submitted by: Lady Lynda
1 baked 9-inch pastry shell
1/2 cup sugar-free red raspberry preserves
1/3 cup Splenda no calorie sweetener, granular
1/3 cup cornstarch
1/8 teaspoon salt
2 1/2 cups milk
3 egg yolks
1 cup white chocolate baking pieces
1/2 cup fresh raspberries
Pastry Shell directions:
Spread raspberry preserves inside the baked pastry shell. Set aside.
Filling directions:
Combine in a medium saucepan Splenda Granular, cornstarch, and salt. Gradually stir in milk. Cook and stir over medium-high heat until thickened and bubbly. Reduce heat. Cook and stir for 2 minutes more. Remove from heat. Beat egg yolks slightly in a small bowl with a rotary beater or fork. Gradually stir about 1 cup of the hot filling into yolks. Add egg yolk mixture to filling in saucepan. Bring to a gentle boil, stirring frequently. Reduce heat to low. Add white baking pieces and stir until melted.
Pour Filling into baked Pastry Shell. Chill 3 hours or until set. Garnish with fresh raspberries. Makes 8 servings.

Raspberry Heart Cookies
Submitted by: Lady Lynda
3/4 cup unsalted butter, room temperature
1/4 cup light butter, room temperature
1 cup Splenda no calorie sweetener, Granular
1 tablespoon Vanilla
1/4 cup egg substitute
1/4 cup water
3/4 teaspoon vinegar (White or Cider)
1 1/2 cups all- purpose flour
1 1/2 cups cake flour
1/4 teaspoon salt
1 teaspoon baking powder
Garnish:
1/3 cup low sugar or no sugar raspberry jam
3 oz. sugar-free chocolate, melted
Blend together butters, Splenda no calorie sweetener, Granular and Vanilla in a medium mixing bowl. Blend until butter is softened. Add egg substitute, water and vinegar. Mix briefly. Add flours, salt and baking powder. Mix with electric mixer on low speed (or by hand) until dough is formed. Do not overmix. Remove dough from bowl and place on a floured work surface. Divide dough in half. Pat each half into a circle. Cover with plastic wrap and refrigerate at least 1 hour. Preheat oven to 350°F. Lightly oil a baking pan or cookie sheet. Set aside. Remove dough from refrigerator and roll out on a floured work surface to approximately 1/8-inch thickness. Cut with two-inch heart shaped cookie cutter. Cut small heart shapes out of the center of half of the cookies (these will be the tops of the finished cookies). Place cookies on prepared cookie sheet. Bake in preheated 350°F oven 8-10 minutes or until lightly browned on the bottom. Cool on a wire rack. Lightly drizzle melted chocolate over cookies with the heart cutouts. Spread 1 teaspoon raspberry jam on the remaining cookies and top with the cutout cookies. Makes: 2 dozen (2 inch) sandwiched cookies.
Note: Special equipment needed: 2 inch heart shaped cookie cutter, mini heart shaped cookie cutter.

Chocolate Saltines
Submitted by: Merribuck
Saltine crackers (salted, you'll use a little more than a sleeve)
1 stick butter
1/2 cup sugar
1 package mini-chocolate chips
slivered almonds, chopped pecans, mini-M&M's
(or whatever else you want to use as topping)
Preheat oven to 350°F. Completely cover a baking sheet with Saltines, In a saucepan, melt the butter and sugar. Pour melted mixture over saltines – try to cover all the saltines. Bake saltines in 350 degree oven for exactly 10 minutes. Remove from oven after 10 minutes and pour chocolate chips over the saltines immediately. Let sit about 5 minutes, until chips have softened. Spread the softened chips completely over the Saltines and sprinkle with whatever topping you like. Place in refrigerator until cool. Break into pieces and enjoy.

To submit your favorite recipes to be included in the Garden of Friendship Recipe Book, please email them to Barbiel
Background graphics made especially for the Recipes Committee of the Garden of Friendship by Valatine