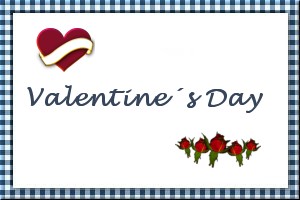 Triple Chocolate Brownies
Submitted by: Praying Bear
3/4 cup Cocoa
1/2 teaspoon baking soda
2/3 cup butter or margarine, melted and divided
1/2 cup boiling water
2 cups sugar
2 eggs
1 1/3 cups all-purpose flour
1 teaspoon Vanilla extract
1/4 teaspoon salt
1 cup semi-sweet chocolate chips
Buttercream Frosting
(recipe below)
Heat oven to 350°F. Grease 13x9x2-inch baking pan or two 8-inch square baking pans. Stir together cocoa and baking soda in large bowl; stir in 1/3 cup butter. Add boiling water; stir until mixture thickens. Stir in sugar, eggs and remaining 1/3 cup butter; stir until smooth. Add flour, Vanilla and salt. Blend completely. Stir in chocolate chips. Pour into prepared pan. Bake 35 to 40 minutes for rectangular pan, 30 to 35 minutes for
square pans or until brownies begin to pull away from sides of pan. Cool completely in pan on wire rack. Frost with buttercream frosting. Cut into squares. About 36 brownies.
Buttercream Frosting:
6 tablespoons butter or margarine, softened
2-2/3 cups powdered sugar
1/2 cup Cocoa
1/3 cup milk
1 teaspoon Vanilla extract
Beat butter in medium bowl. Add powdered sugar and cocoa alternately with milk, beating to spreading consistency (additional milk may be needed). Stir in Vanilla. About 2 cups frosting.
Note: Frosting may be garnished with chocolate chips or chocolate curls if desired.

Valentine Chocolate-Cherry Ice Cream Bombe
Submitted by: Vadi
1 16-ounce jar purchased hot fudge sauce
1 12-ounce package semisweet chocolate chips
3 tablespoons water
1/4 cup Brandy
3 pints cherry-vanilla ice cream with chocolate chunks or fudge flakes
(slightly softened)
1 1/2 pints chocolate sorbet or chocolate-cherry sorbet, slightly softened
1 9-ounce package chocolate wafer cookies
Stir first 3 ingredients in heavy medium saucepan over medium-low heat until melted and smooth. Remove from heat. Whisk in brandy. Cool. Line 10-inch-diameter, 10-cup metal bowl with plastic wrap, extending over sides. Spread cherry-vanilla ice cream over inside of bowl to within 3/4 inch of top edge, leaving center 6-inch-diameter hollow. Freeze 30 minutes. Fill hollow completely with sorbet; smooth top. Overlap half of cookies (about 22) atop ice cream and sorbet, covering completely and pressing gently. Spread 1* cups fudge sauce over cookies. Overlap remaining cookies atop sauce. Cover. Freeze bombe overnight. Cover and chill remaining sauce. Rewarm remaining sauce over low heat, stirring often. Turn bombe out onto platter. Peel off plastic. Cut bombe into wedges. Serve with remaining sauce.
Note: Impressive - and a breeze to put together. The bombe is just a layering of purchased ice cream, sorbet and cookies, and it's topped off with a store-bought fudge sauce spruced up with chocolate chips and brandy.
For Valentine's Day: Dress up the dessert even more with chocolate curls and maraschino cherries.
This recipe can be made 3 days ahead. Keep bombe frozen. Keep sauce chilled.

Valentine Double Chocolate Biscotti
Submitted by: Vadi
3 large eggs
3/4 teaspoon Vanilla extract
1-1/3 cups all-purpose flour
1/2 cup cocoa powder
1 1/2 teaspoons baking soda
1/8 teaspoon salt
1 cup granulated sugar
2 1/4 teaspoons espresso grounds or instant espresso
2/3 cup (2 ounces) chocolate chips
1 cup (4 ounces) hazelnuts, toasted and skinned
7 ounces white chocolate, finely chopped
Preheat the oven to 325°F. Lightly whisk together the eggs and the vanilla extract. Set aside. Combine the flour, cocoa powder, baking soda, salt, sugar, espresso grounds, chocolate chips, and hazelnuts in the bowl of an electric mixer. With the paddle attachment, slowly add the egg mixture on low speed. Mix just until the dough comes together. With your hands, scrape any dry ingredients from the bottom of the bowl and mix them into the dough. On a lightly floured board, roll the dough into 2 logs, each about 12 inches long. Place them on a baking sheet. Bake until the sides are firm and the tops are cracked and no longer wet-looking, about 20 minutes. Cool to room temperature. Decrease the oven temperature to 300°F. Cut the logs into slices 3/4 inch thick. Place them, a cut side up, on a baking sheet. Bake the biscotti until dry and firm, about 25 minutes. Line a baking sheet with parchment paper. Spread some white chocolate on a cut side of each biscotto. Place the biscotti, white chocolate side down, on the baking tray. Let the chocolate harden. Makes 24 cookies.
Note: If the chocolate does not seem to want to harden completely so please put the biscotti in the refrigerator for 1/2 hour and that did the trick. Chocolate biscotti will last for about a week. Store in an airtight container at room temperature.

To submit your favorite recipes to be included in the Garden of Friendship Recipe Book, please email them to Barbiel
Background graphics made especially for the Recipes Committee of the Garden of Friendship by Valatine