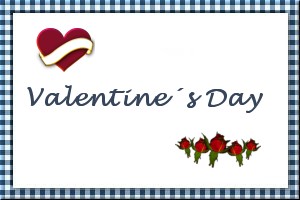 Valentine Chocolate Raspberry Ganache Cake
Submitted by: Vadi
For Genoise:
1/3 cup sifted unsweetened Dutch-process cocoa powder such as Droste
(sift before measuring)
1/3 cup all-purpose flour
1/3 cup cornstarch
a pinch baking soda
3 large whole eggs
3 large egg yolks
2/3 cup sugar
1/4 teaspoon salt
For Syrup:
1/3 cup water
1/3 cup sugar
1/3 cup raspberry liqueur, such as Chambord
For ganache:
1 1/4 cups heavy cream
2 tablespoons unsalted butter
2 tablespoons light corn syrup
1 pound semisweet or bittersweet chocolate (not unsweetened), chopped coarse
1/2 cup seedless raspberry jam
Making Genoise:
Preheat oven to 350°F. Butter a 9-inch round cake pan (about 2 inches deep) and line bottom with a round of parchmentpaper or foil. In a small bowl whisk together cocoa powder, flour, cornstarch and baking soda. In a metal bowl whisk together whole eggs, yolks, sugar and salt until combined. Set mixture over a saucepan of simmering water and continue to whisk until just lukewarm. Remove bowl from heat and with an electric mixer beat mixture at high speed until it has cooled and doubled in volume. Sift one third cocoa mixture over egg mixture and fold in. Sift and fold in remaining cocoa mixture, half at a time, in the same manner. Pour batter into pan and smooth top. Bake Genoise in middle of oven 30 minutes, or until it is firm to the touch and pulls away slightly from side of pan. Invert Genoise onto a rack and immediately invert onto another rack to cool right-side up. Genoise may be wrapped in plastic wrap and chilled one week or frozen 1 month. Thaw Genoise before assembling cake.
Making Syrup:
In a small saucepan bring water and sugar to a boil over moderatelylow heat, stirring occasionally until sugar is dissolved. Cool Syrup and stir in liqueur. Syrup may be made 1 week ahead and chilled, covered.
Making Ganache:
In a saucepan bring cream, butter and corn syrup to a boil over moderate heat and remove pan from heat. Add chocolate, swirling pan to submerge chocolate in hot mixture and let stand 3 minutes. Whisk Ganache until smooth and transfer to a bowl. Chill Ganache, covered, at least 2 hours and up to 3 days.
Assembling the Cake:
Let Ganache stand at room temperature until slightly softened and pliable but still cool. With a whisk or an electric mixer beat ganache just until light and fluffy. Remove parchment paper from Genoise and with a long serrated knife cut cake horizontally into 3 rounds. Invert top layer of Genoise onto a springform pan base or 9-inchcardboard round and brush with one third Syrup. Spread layer with half of jam and spread one third Ganache over jam. Top Ganache with middle layer of Genoise and repeat layering of Syrup, jam and Ganache. Top with third layer of Genoise, smooth side up, and brush with remaining Syrup. Spread top and side of cake smoothly with remaining Ganache. Chill cake until Ganache is set, about 30 minutes. Cake may be assembled ahead, wrapped in plastic wrap, and chilled 5 days or frozen 1 month. Thaw cake before proceeding. Cover with Glaze before serving.
Glaze:
1 cup heavy cream
8 ounces semisweet or bittersweet chocolate (not unsweetened), chopped coarse
In a saucepan bring cream to a boil and remove pan from heat. Add chocolate, swirling pan to submerge chocolate in hot cream, and let stand 2 minutes. Whisk glaze until smooth and pour through a sieve set over a bowl. Cool glaze to room temperature. Garnish cake with raspberries and keep at cool room temperature until ready to serve.
Note: Ganache is a french word for a mixture of chocolate and heavy cream, used as an icing or filling for pastries, filled chocolates or other desserts. Its origins date to circa 1850, possibly invented in Switzerland or in France (perhaps Paris). Ganache is made by boiling heavy cream, then pouring it over chopped chocolate. The mixture is stirred or blended until smooth. Depending on the intended usage of the ganache, the proportions of chocolate to cream can vary. Typically, a Ganache is equal parts chocolate and cream. However, a higher ratio for chocolate is common, 2:1 or 3:1 (chocolate to cream). Ganache is often flavored with liqueurs or extracts.
A Genoise (Génoise Cake) is an Italian cake named after Genoa that does not use any leavening and instead uses air suspended in the batter during mixing to give volume to the cake. It is called a Genoise sponge cake to differentiate itself from other sponge cakes that beat their yolks and whites of the eggs separately. This style of cake lends itself to using extracts for flavoring more so than any whole ingredient as the mixture is a delicate balance between the moisture, volume and structure of the cake. However, when the cake is finished baking it can be sliced into two or three layers and filled with chocolate or fruit whipped cream.

Brigadeiros
(Brigadiers)
Submitted by: Barbiel
1 can sweetened condensed milk
1/2 stick of butter or margarine (you can use only 1 tablespoon and it will still work out)
2 heaping tablespoons of Nestlé Quick or 1 tablespoon of Quick and 1 of Hershey's Cocoa.
In a heavy saucepan mix chocolate with condensed milk and add the margarine. Cook in low heat stirring constantly until you can see the bottom of the pan. Continue to stir for another two minutes. Pour onto a plate and let cool completely before you form the little balls. Butter your hands slightly to form the little balls. Roll the balls in chocolate powder or jimmies and put them in small paper cups.
Note: This is a typical brazilian sweet.

Bananas in Syrup
Submitted by: Barbiel
5 large bananas, firm, just turning yellow
2 cups water
1 cup sugar
1 stick cinnamon
10 cloves, whole
some Rum (optional)
In a heavy saucepan, dissolve sugar well in water. Peel and cut bananas in rounds, about 1 inch and add to the pan. Add cinnamon and cloves. Cook for two hours in low heat, stirring occasionally. If necessary, add more water or Rum (don't let it dry out, you want to end up with a nice syrup). Bananas will turn a reddish color. Let cool and serve.

To submit your favorite recipes to be included in the Garden of Friendship Recipe Book, please email them to Barbiel
Background graphics made especially for the Recipes Committee of the Garden of Friendship by Valatine