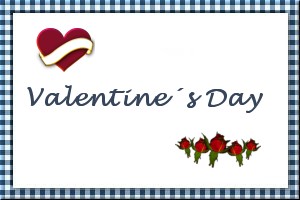 Apple Brown
Submitted by: Barbiel
Fruit:
2 Granny Smith apples
2 McIntosh apples
2 tablespoons sugar
2 tablespoons kirsch
pinch of salt
1/2 cup mincemeat
Topping:
4 slices day-old white bread, chopped into rough bread crumbs
1/4 cup (packed) light-brown sugar
2 tablespoons sugar
1/4 teaspoon ground cinnamon
1/4 cup chopped pecans
3 tablespoons melted unsalted butter
Sweetened Whipped Cream for serving (recipe below)
Preheat oven to 375°F. Butter a 9-inch square baking pan. Peel and core the apples. Cut apples into 1-inch chunks and place them in a large bowl. Toss the apples with the sugar, kirsch (cherry brandy), salt and mincemeat. Spoon the mixture into the prepared baking pan. Prepare the topping: Place the bread crumbs, light-brown sugar, sugar, cinnamon and pecans in a bowl. Add the melted butter and mix in thoroughly with your fingertips. Sprinkle the topping evenly over the apple mixture. Bake until the top is browned and crunchy, about 40 to 45 minutes. Serve warm, topped with the Sweetened Whipped Cream. Serves 8.
Sweetened Whipped Cream:
1 cup heavy (whipping) cream
2 tablespoons sugar
1/2 teaspoon pure Vanilla extract
Beat the cream in a large bowl with an electric mixer at medium speed until it becomes frothy. Add the sugar and Vanilla. Continue beating until the cream holds soft peaks. Do not overbeat. Refrigerate the cream, covered with plastic wrap, for no more than an hour if not using immediately. Makes 2 cups.

Fruit Passion
Submitted by: Barbiel
1 (3 oz) package lemon gelatin
1 cup boiling water
1/2 cup sliced Maraschino cherries
1/2 pint whipping cream
1 (3 oz) package cream cheese (softened)
1 (8 oz) can crushed pineapple (drained)
1/2 cup chopped pecans
In a large bowl, pour water over gelatin. Mix well and chill in refrigerator until slightly thickened. In a separate bowl, whip cream until fluffy. Fold in cream cheese and mix until well blended. Remove gelatin from refrigerator and add pecans, cherries and pineapple. Mix well. Fold in whipped cream mixture. Pour into large serving dish and chill before serving.

Sugarcane Sorbet
Submitted by: Barbiel
1 lt sugarcane juice
1 teaspoon ginger paste
1 teaspoon lemon juice
1 cup vanilla ice cream
honeydew melon, scooped
Mix all the above in an ice cream container and freeze. When it sets, blend lightly and then refreeze. Blend ently before serving. Serve with melon balls.

To submit your favorite recipes to be included in the Garden of Friendship Recipe Book, please email them to Barbiel
Background graphics made especially for the Recipes Committee of the Garden of Friendship by Valatine