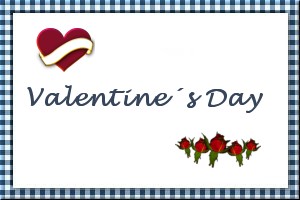 Valentine Roses
Submitted by: Barbiel

Dough:
100 gr butter
200 ml milk
100 gr wheat flour
4 eggs
Filling:
100 gr whipped cream
250 drops of white chocolate
Rose Bavaroise
(recipe bellow)
Dough:
Bring milk and butter to a boil. Add the flour and mix well until the dough is homogeneous. Remove from fire and add eggs, one of a time. Mix well. With the aid of a spoon make small balls in a oven form and bake in high temperature.
Filling:
Mix whipped cream and chocolate in a pan and let melt in water bath. Lei it cool and fill the Ganache with this mixture.
Rose Bavaroise:
500 ml cold heavy cream
6 gr gelatin without color and flavor
enough essence of roses
Disolve the gelatin with a little of water let it melt in water bath. Beat the heavy cream until the consistence of chantilly, add the rose essence and then the gelatin.
Assembly:
Grease small moon forms. Full forms with Bavaroise of roses and place a bomblet stuffed in the middle. Put in the freezer for approximately 4 hours. Remove from form and cover them with white chocolate. Decorate with small Marzipan roses (see picture).
Notes:
Bavaroise or Bavarian Cream is similar to flour- or cornstarch-thickened crème pâtissière but thickened with gelatin instead and flavoured with liqueur. It is lightened with whipped cream when on the edge of setting up, before being moulded, for a true Bavarian cream is usually filled into a fluted mould, chilled until firm, then turned out onto a serving plate.
Ganache: A rich icing/filling made with chocolate and heavy cream. Boiled heavy cream is poured over chopped chocolate and the mixture is stirred until smooth. The mixture is cooled to lukewarm then poured over a cake or torte. Dark, milk or white chocolate can be used. Ganache souffle is made from the same base, but usually includes rum or cognac. When cooled to room temperature, the mixture is whipped to twice its volume. Ganache souffle is used to fill cakes, pastries and tortes.
Marzipan: A sweet pliable mixture of almond paste, sugar and sometimes unbeated egg whites. Often tinted with food coloring and molded into fruits or other shapes. Marzipan can also be rolled into thin sheets to cover cakes or to form ribbons or bows.

Vanilla Creme Brulee
Submitted by: Barbiel
2 cups cream
2 vanilla beans, split the long way
5 egg yolks
1/2 cup sugar, plus more for topping
Preheat the oven to 325°F. Combine the cream and vanilla in a saucepan and cook over medium-high heat until a few bubbles rise to the surface. Cool for about 5 minutes. Meanwhile, beat the egg yolks and sugar together until light yellow. Pour about a quarter of the cream into this mixture, then pour the sugar-egg mixture back into the cream and stir. Pour into four 6-ounce ramekins, or six 4-ounce ramekins, and place the ramekins in a baking dish. Fill the dish with water to come halfway up the sides of the dishes and cover with foil. Bake for 30 to 45 minutes, or until the center is barely set. Cool or chill. When you're ready to serve, cover the top of each custard with a thin layer of sugar and heat it with the flame of a propane torch, until the sugar bubbles, browns and begins to burn (or run it under a broiler).Makes 4 to 6 servings.

Dark Chocolate Waffles with Strawberries
Submitted by: Barbiel
1/2 cup butter, melted
1/4 cup sugar
2 eggs, separated
1/2 teaspoon Vanilla extract
3 oz. bittersweet chocolate, melted and cooled
1 1/2 cups flour
2 teaspoons baking powder
1/4 teaspoon salt (optional)
1/2 cup milk or 3/4 cup buttermilk
powdered sugar
fresh strawberries, sliced and sweetened
In the bowl of an electric mixer, beat butter and sugar. Add the egg yolks, Vanilla and cooled chocolate. Mix well. In separate bowl, mix together the flour, baking powder and salt, if using. Add the flour mixture to the chocolate mixture alternately with the milk, blending well with each addition (if using buttermilk, which is thicker than milk, use a little more if necessary, to thin almost to a pouring consistency). With an electric mixer, beat the egg whites until stiff. Fold them into the batter. Place about 1/3 cup batter in a hot waffle iron, close the cover and bake until the steaming stops. These waffles are dark so don't judge doneness by the color. Serve sprinkled with powdered sugar and topped with strawberry slices. Makes 5 to 6 waffles.

To submit your favorite recipes to be included in the Garden of Friendship Recipe Book, please email them to Barbiel
Background graphics made especially for the Recipes Committee of the Garden of Friendship by Valatine