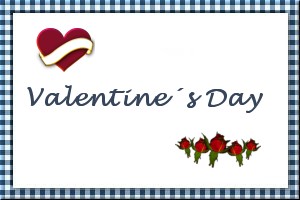 Austrian Chocolate Balls
Submitted by: Barbiel
2 squares chocolate
1 cup sugar
1/3 cup margarine
1 egg yolk
1 egg
1 1/3 cups flour
1/2 teaspoon Vanilla
1 square chocolate
1/2 cup nuts, finely chopped
1/4 teaspoon Vanilla
1 tablespoon margarine
2 tablespoons milk
1 cup confectioners sugar
Chocolate and margarine are to be melted together in a medium saucepan. After removing it from heat stir in sugar, egg and yolk and Vanilla. Mix well. Stir in flour and nuts. Shape into 3/4 inch balls. Place on ungreased cookie sheet. Bake at 350°F for 8-12 minutes. Melt 1 square chocolate and margarine. Remove from heat. Add remaining ingredients. Blend well. Dip cookies into glaze to cover. Allow to dry completely before storing in tightly covered container with waxed paper in-between layers.

Cinnamon Coconut Balls
Submitted by: Barbiel
1 cup powdered sugar
1 cup shredded coconut
1 1/2 tablespoons cream
2 tablespoons ground cinnamon
Sprinkle the sugar on the coconut. Add the cream and mix gently. Take approximately 1/2 tablespoon of dough and roll into balls. Place cinnamon in a plastic bag and shake cookies a few at a time until coated. Servings: 24.

Perfect Peppermint Patties
Submitted by: Debbie
1 lb. confectioners' sugar
3 tablespoons butter or margarine, softened
2 to 3 teaspoons peppermint extract
1/2 teaspoon Vanilla extract
1/4 cup evaporated milk
2 cups (12 oz) semisweet chocolate chips
2 tablespoons shortening
In a bowl, combine first four ingredients. Add milk and mix well. Roll into 1-in balls and place on a waxed paper-lined cookie sheet. Chill for 20 minutes. Flatten with a glass to 1/4". Chill for 30 minutes. In a double boiler or microwave-safe bowl, melt chocolate chips and shortening. Dip patties and place on waxed paper to harden. Makes about 5 dozen.

To submit your favorite recipes to be included in the Garden of Friendship Recipe Book, please email them to Barbiel
Background graphics made especially for the Recipes Committee of the Garden of Friendship by Valatine