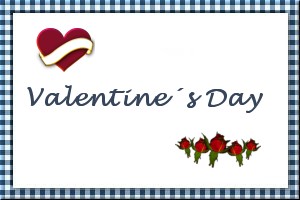 Sugar-Free Fudge
Submitted by: Debbie
16 oz. cream cheese, softened
2 oz unsweetened chocolate, melted and cooled
1/2 cup SplendaŽ sugar substitute
1 teaspoon Vanilla
1/2 cup chopped pecans or walnuts (optional)
Line an 8-inch square baking pan with foil, waxed paper or parchment paper. In a small mixing bowl, beat the cream cheese, mealted, cooled chocolate, sweetener and vanilla until smooth. Stir in nuts (if using) and pour into panl. Cover and refrigerate overnight. Cut into squares. Serve chilled.

Sugar-Free Chocolate Rum Balls
Submitted by: Debbie
1 cup pecan pieces
3/4 cup unsweetened dried coconut
1 cup Equal SpoonfulŽ or SplendaŽ
2 tablespoons unsweetened cocoa powder
3 tablespoons butter
2 tablespoons rum
2 teaspoons egg white powder
2 tablespoons warm water to dissolve egg white powder
Preheat the oven to 350°F. Spread the pecans on a baking sheet and roast in the oven for about 10 minutes, or until they begin to brown. Set aside to cool. Meanwhile, combine coconut, sweetener and cocoa in a large mixing bowl. When the pecans have cooled a bit, coarsely chop them in a food processor or by hand. Add the pecans to the coconut mixture. Melt the butter. Mix the rum with the melted butter and stir into the combined ingredients. Put the egg white powder in a small bowl and add the warm water. Beat with a whisk for 2 minutes, until frothy and dissolved. Mix the egg whites into the combined ingredients. Form the mixture into little balls. Leave the candies on a baking sheet for about an hour to dry. Store in an airtight container. Makes 24 candies.

Sugar-Free Chocolate Stars Candies
Submitted by: Debbie
6 oz. cream cheese
1/2 pint heavy cream
1/4 cup half and half
2 tablespoons sour cream
1 package sugar free chocolate pudding mix
1 teaspoon Vanilla extract
Whip the heavy cream. In a separate bowl beat cream cheese, sour cream, half and half and pudding mix until well combined. Gently blend in whipped cream. Place mixture in a pastry bag with a star tip and pipe small stars on a baking sheet that's been covered in aluminum foil, wax paper or parchment paper. Place in freezer until solid.

To submit your favorite recipes to be included in the Garden of Friendship Recipe Book, please email them to Barbiel
Background graphics made especially for the Recipes Committee of the Garden of Friendship by Valatine