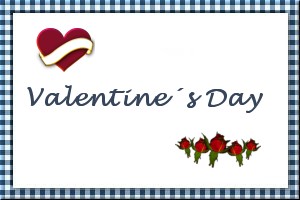 Strawberry Truffles
Submitted by: Alice
8 oz. cream cheese at room temperature
5 oz. white chocolate
4 cups confectioner's sugar
1 teaspoon grated fresh ginger root
18 medium fresh strawberries
1/4 cup finely minced crystallized ginger
(get it in a gourmet food store or well stocked supermarket)
1/2 cup toasted coconut
1/2 cup finely chopped pistachio nuts
Melt white choclate in the top of a double boiler and let cool. Beat together the cream cheese, sugar and ginger root until smooth. Add melted white chocolate and mix well. Chill for at least 1 hour or until easy to handle. Use a small melon baller (or small spoon) to scoop out the center of each strawberry, half way down each fruit. Pat strawberry dry. Put a little crystallized ginger into each strawberry. Shape the cheese mixture around the fruit. Coat one end in the toasted coconut, the other in the pistachio nuts. Place truffles in candy cups and chill until serving time. Makes about 18 truffles.

Chocolate Lasagna

Submitted by: Merribuck
1 (8-ounce) package no-boil lasagna noodles
2 pounds ricotta cheese
1 cup powdered sugar
1/2 cup unsweetened cocoa
2 large eggs
1 1/2 cups mini chocolate chips
1 orange, zested
1/2 cup roasted pistachios
4 ounces white chocolate, coarsely grated
Preheat the oven to 350°F. Bring a large pot of water to the boil and cook the noodles for 1 minute. Drain them and put them into a bowl of ice water to stop the cooking. Drain again and lay on paper towels to dry. Whisk together the ricotta, sugar, cocoa powder, and eggs on medium speed with a hand or stand mixer, scraping down the sides of the bowl, until it is well blended. Stir in the chocolate chips and orange zest. Spread 1/4 of the cheese mixture into the bottom of an 8 by 8-inch baking dish. Sprinkle some of the pistachios over the top and press on a layer of noodles. Repeat, ending with the ricotta mixture and pistachios. Bake for 35 to 40 minutes, or until the lasagna has risen. Remove the pan from the oven and evenly sprinkle the white chocolate over it. Let cool, cut and serve.

Apple-Raspberry Valentine Crisp
Submitted by: Praying Bear
1 sheet (9 1/2 x 10-inch) puff pastry
1 egg beaten with 1 tablespoon milk
1 tablespoon butter
2 Fuji apples, peeled, cored and cut into 1/4-in thick slices
2 teaspoons sugar
1/2 teaspoon ground cinnamon
3 tablespoons seedless raspberry jam
1 eight ounce container lowfat vanilla yogurt
1/4 cup water
confectioner's sugar
On floured surface, roll puff pastry into 14 x 10-inch rectangle. Cut pastry into two 7 x 10-inch pieces. Using a ruler to guide pastry wheel, cut each half into 22 seven-inch long strips about 1/4-inch wide. To make lattice heart, lay 11 pastry strips, 1/8-inch apart and parallel, across an ungreased baking sheet. One by one, weave 11 more strips through parallel strips to create lattice square. Cut out center of lattice with a 4 or 5-inch heart-shaped cookie cutter or stencil and discard trimmings. Refrigerate heart 10 minutes. Heat oven to 400°F. Brush hearts with egg mixture and bake 15 minutes or until golden brown. In skillet, melt butter and add apple slices, sugar and cinnamon. Cover and cook, stirring occasionally, for 20 minutes or until tender. Stir in one tablespoon of jam. To serve, blend yogurt and water. Divide mixture between two large serving plates. Mound apple slices in center. Dip edges of each heart into confectioner's sugar and place atop apples. To make heart-shaped designs in the sauce, heat remaining jam in microwave for thirty seconds. Drop dots of jam onto sauce. Drag a toothpick tip through center of each dot to make heart. Serves 2.

To submit your favorite recipes to be included in the Garden of Friendship Recipe Book, please email them to Barbiel
Background graphics made especially for the Recipes Committee of the Garden of Friendship by Valatine