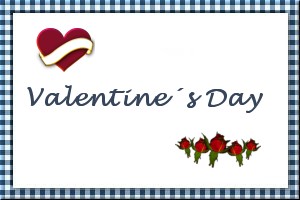 Butterscotch Pudding with Scotch Whisky Whipped Cream
Submitted by: Barbiel
2 1/2 cups heavy cream
1 cup milk
1 cup packed dark brown sugar
1/2 teaspoon salt
3 large egg yolks
3 tablespoons cornstarch
3 tablespoons cold unsalted butter, cut into pieces
1 tablespoon Scotch whisky
1 teaspoon Vanilla extract
1 tablespoon confectioners' sugar
butter cookies, accompaniment
In a medium heavy saucepan, combine 2 cups of the cream, the milk, sugar, and salt and bring to a gentle boil over medium heat, whisking to dissolve the sugar. Remove from the heat. In a medium bowl, combine the egg yolks and cornstarch and whisk until pale yellow in color. Slowly add 1/2 cup of the hot cream mixture into the egg yolks, whisking constantly until smooth. Gradually add the egg mixture to the remaining hot cream and whisk well to combine. Bring to a simmer, stirring constantly with a heavy wooden spoon and cook until the mixture thickens, 4 to 5 minutes. Remove from the heat and whisk in the butter pieces, 2 teaspoons of the Scotch, and the vanilla extract. Whisk until the butter is melted. Strain through a fine mesh strainer into a clean bowl. Spoon into 4 individual dessert bowls or decorative glasses and cover each with plastic wrap, pressing down against the surface to prevent a skin from forming. Chill in the refrigerator for at least 4 hours. In a medium bowl with an electric mixer on medium speed, whip the remaining 1/2 cup cream until thick and foamy. Add the sugar and remaining teaspoon Scotch and continue whipping until the cream holds soft peaks. To serve, spoon a dollop of the whipped cream onto each serving and serve with butter cookies on the side.

Cookies 'n' Creme Fudge
Submitted by: Lady Lynda
3 (6 ounce) packages white chocolate baking squares
1 (14 ounce) can EAGLE BRAND® Sweetened Condensed Milk (not evaporated milk)
1/8 teaspoon salt
2 cups coarsely crushed chocolate creme-filled sandwich cookies
In heavy saucepan, over low heat, melt chocolate with EAGLE BRAND® and salt. Remove from heat. Stir in cookies. Spread evenly into foil-lined 8-inch square baking pan. Chill 2 hours or until firm. Turn fudge onto cutting board. Peel off foil and cut into squares. Store tightly covered at room temperature. Yields: 40 servings.

Title
Submitted by:
Ingredients
Ingredients
Instructions

To submit your favorite recipes to be included in the Garden of Friendship Recipe Book, please email them to Barbiel
Background graphics made especially for the Recipes Committee of the Garden of Friendship by Valatine