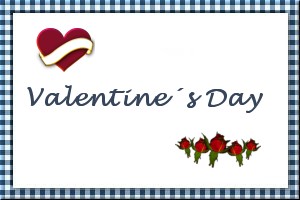 Coconut Cream Pie with Chocolate-Painted Crust
Submitted by: Merribuck
3 ounces semisweet chocolate
1 (9-inch) plain pie crust, pre-baked and cooled
3 1/2 cups milk (not skim)
1/2 cup canned cream of coconut, such as Coco Lopez
1 vanilla bean, split lengthwise
8 egg yolks
1 1/3 cups sugar
1/2 cup cornstarch
2 tablespoons cold unsalted butter, cut into pieces
3/8 cup chilled heavy cream
3/4 cup flaked or shredded coconut
Stir the chocolate until melted in the top of a double boiler set over barely simmering water. Brush the baked pie shell up to the rim with the melted chocolate. Set aside to cool and harden at room temperature or, uncovered, in the refrigerator. Bring the milk, cream of coconut, and vanilla bean to a simmer in a large saucepan over medium heat. Immediately turn off the heat and set aside to infuse for 15 minutes. Do not remove the vanilla bean. Meanwhile, whip the egg yolks and sugar together in mixer fitted with a whisk attachment (or using a hand mixer) until pale yellow and fluffy. With the mixer running at low speed, mix in the cornstarch, then gradually pour in the hot milk mixture. Strain the mixture back into the saucepan to smooth it. Whisking constantly, cook over medium high heat until thick and just boiling. When the mixture thickens, the whisk will leave trail marks on the bottom of the pot and the mixture will have a few large bubbles boiling up to the top. Pour the mixture into a bowl and stir in the butter. Half-fill a large bowl with ice water. Rest the bowl containing the custard in the ice water and let cool, stirring frequently to cool the mixture. When the custard is cool, whip the cream until stiff. Fold the whipped cream and coconut into the custard. Pour the mixture into the chocolate-coated pie shell and smooth the top. Refrigerate uncovered at least 24 hours. Serve cold.

Panna Cotta
Submitted by: Merribuck
1 envelope unflavored gelatin (about 1 tablespoon)
2 tablespoons cold water
2 cups heavy cream
1 cup half-and-half
1/3 cup sugar
1 1/2 teaspoons Vanilla extract
raspberries, for garnish
In a very small saucepan sprinkle gelatin over water and let stand about 1 minute to soften. Heat gelatin mixture over low heat until gelatin is dissolved and remove pan from heat. In a large saucepan bring cream, half-and-half, and sugar just to a boil over moderately high heat, stirring. Remove pan from heat and stir in gelatin mixture and Vanilla. Divide cream mixture among 8 heart shaped ramekins and cool to room temperature. Chill ramekins, covered, at least 4 hours or overnight. Dip ramekins, 1 at a time, into a bowl of hot water for 3 seconds. Run a thin knife around edge of each ramekin and invert ramekin onto center of a small plate. Garnish with raspberries. Yield: 8 servings.

Hearts-Filled-with-Love Cookies
Submitted by: Cookie
2 1/2 cups flour
1 teaspoon baking powder
1/2 teaspoon salt
1 cup shortening
1 cup sugar
1 well beaten egg
2 tablespoons Pet Milk
1 1/2 teaspoon Vanilla
Sift together flour, baking powder and salt. Cream together the shortening and sugar. Stir in the beaten egg, Pet Milk and Vanilla. Chill over night before using. Roll-out dough and cut with a heart cookie cutter. Each cookie needs a top and bottom. Bake at 350°F for 8-10 minutes. When cool, assemble cookies. Place a teaspoon of jelly on the bottom of a cookie, then cover with another cookie. (The tops of the cookies should be facing outward on both top and bottom). Sprinkle with 4x Confectioner's Sugar.
Note: Fill these favorites with raspberry or strawberry jelly.

To submit your favorite recipes to be included in the Garden of Friendship Recipe Book, please email them to Barbiel
Background graphics made especially for the Recipes Committee of the Garden of Friendship by Valatine