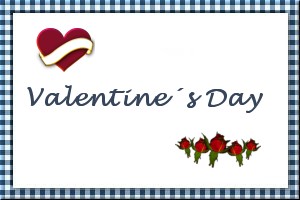 Apple Juice Roast
Submitted by: Barbiel
4 lb chuck; boneless
2 onions, sliced
2 tablespoons butter or shortening
1 cup apple juice (or cider)
1 tablespoon Catchup
1 teaspoon salt
1/4 teaspoon pepper
1/4 teaspoon thyme leaves
1/4 teaspoon prepared mustard
1/8 teaspoon basil leaf
3 sweet potatoes (pared and cut into pieces)
lemon juice
Garnishes:
chopped parsley, apple in rings, gravy
Cook onions in 1 tablespoon butter or shortening in Dutch oven until tender-crisp; set aside. Brown roast in remaining butter or shortening in Dutch oven over medium heat 15 to 20 minutes or until browned on both sides. Pierce entire surface of meat with fork. Combine apple juice, catchup, salt, pepper, thyme, mustard and basil; add to meat. Top meat with reserved cooked onions; cover and cook slowly 2 1/2 hours or until almost tender. Brush sweet potatoes with lemon juice for bright color; add to meat. Continue cooking, covered, 30 to 40 minutes or until meat and potatoes are tender. Place meat and potatoes on warm platter. Sprinkle potatoes with chopped parsley or garinish with apple rings and parsley, if desired. Serve gravy over sliced meat.
Gravy: Skim excess fat from cooking liquid; add water if needed to make 1 1/2 cups. Mix 1/2 cup water and 2 tablespoons unbleached flour; stir gradually into cooking liquid. Heat to boiling; cook, stirring 3 to 5 minutes. Season with salt and pepper, if desired. Gravy may be served in Large Apple that has been scooped out, if desired. Serves 4.

Baked Ham with Strawberry Sauce
Submitted by: Barbiel
1 thick slice ham
1 tablespoon dry mustard
4 tablespoon brown sugar
1/3 cup white vinegar
10 oz frozen strawberries, undrained
2 sticks cinnamon
2 whole cloves
1/2 teaspoon ginger
1/4 teaspoon nutmegs

Gash the ham fat in several places and brown in a skillet on both sides. Place ham slice in baking dish. Combine mustard, brown sugar and vinegar and sprinkle over ham. In saucepan simmer strawberries and spices together for 10 to 15 minutes. Pour over ham and bake at 320░F. for 1 1/2 hours. Serves 4.

Roasted Garlic and Tomato Mostaccioli
Submitted by: Barbiel
5 tablespoons olive or vegetable oil
8 to 10 roma (plum) tomatoes, cut in half
1 teaspoon sugar
1/4 teaspoon salt
1/4 teaspoon freshly ground pepper
1 garlic bulb, unpeeled
2 cups uncooked mostaccioli or penne pasta
4 tablespoons chopped fresh basil leaves or 3 teaspoons dried basil leaves
4 ounces crumbled feta or cubed mozzarella cheese
Heat oven to 300║F. Place aluminum foil on cookie sheet; generously brush with 1 tablespoon of the oil. Arrange tomato halves, cut sides up, in single layer on foil; brush with 2 teaspoons of the oil. Sprinkle with sugar, salt and pepper. Cut 1/2 inch off top of garlic bulb; drizzle 1 teaspoon of the oil over garlic bulb. Wrap in aluminum foil; place on cookie sheet with tomatoes. Bake 55 to 60 minutes or until garlic is soft when pierced with a knife and tomatoes have begun to shrivel; cool slightly. Cook and drain pasta as directed on package. Squeeze garlic into remaining 1 1/2 teaspoons oil and mash until smooth; toss with pasta. Add tomato halves and basil; toss. Top with cheese. Serve immediately. Serves 4.

To submit your favorite recipes to be included in the Garden of Friendship Recipe Book, please email them to Barbiel
Background graphics made especially for the Recipes Committee of the Garden of Friendship by Valatine