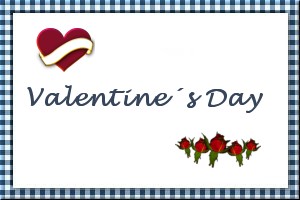 Pasta with Cilantro Pesto
Submitted by: Barbiel
1 lb pasta (fusilli, rotini, penne or spaghettini)
1/3 cup pine nuts, toasted
2 cloves garlic
1 cup packed fresh cilantro leaves
1 cup packed fresh spinach leaves
1/3 cup grated Parmesan cheese
1/3 cup olive oil
1/4 teaspoon salt
freshly ground pepper
In a large pot of boiling water, cook pasta according to package directions or until al dente (tender but firm). In food processor or blender, process pine nuts and garlic until finely minced. Add cilantro and spinach; process until finely chopped. Add cheese, oil, salt and pepper to taste; process until blended. Drain pasta; toss with pesto and serve immediately, garnished with additional Parmesan cheese and pine nuts, if desired. Serves 4 adults.

Grilled Salmon with Sherry Vinegar-Honey Glaze and Spicy Tomato Relish
Submitted by: Barbiel
4 salmon fillets (6 oz/175 g each)
1 cup sherry vinegar
2 tablespoon Dijon mustard
1/4 cup honey
1 tablespoon Worcestershire sauce
1 tablespoon ancho chili powder
salt and freshly ground pepper to taste
Spicy Tomato Relish
2 medium tomatoes, chopped
2 tablespoon Spanish onion, diced
2 tablespoon fresh parsley, chopped
1 teaspoon red pepper flakes
1/4 cup red wine vinegar
1/4 cup olive oil
salt and pepper to taste
In a small saucepan over high heat, reduce vinegar to 1/4 cup (50 mL). In a mixing bowl, combine vinegar syrup with mustard, honey, Worcestershire and ancho chili powder, then season to taste with salt and pepper. Let rest 30 minutes. Preheat grill. Brush salmon with the glaze and grill 3 minutes on each side. Serve with spicy tomato relish.
Spicy Tomato Relish: Combine all ingredients in a bowl and season with salt and pepper to taste. Serve at room temperature. Serves 4.

Sun-Dried Tomato and Bow Tie Pasta
Submitted by: Lady Lynda
4 tablespoons dried basil
1 tablespoon minced pine nuts
1 tablespoon olive oil
3 ounces sun-dried tomatoes
1/8 cup olive oil
3 cloves garlic, minced
8 ounces fresh mushrooms, sliced
1/2 teaspoon salt
1 teaspoon cayenne pepper
1 (16 ounce) package bow tie pasta
Pesto: In a small mixing bowl, combine basil, pine nuts, and 1 tablespoon olive oil.
In a small bowl, blanch sun dried tomatoes for 30 seconds in boiling water. Drain well, and slice tomatoes into small pieces. In a large skillet over a medium heat, saute garlic in 1/8 cup olive oil. Simmer for 1 minute being very careful not to brown the garlic. Stir in the mushrooms and let them saute until tender. Add the pesto, salt, cayenne, and sun dried tomatoes. Reduce heat to low and let the mixture simmer. Bring a large pot of salted water and pasta to a boil. Let pasta cook until al dente, drain well. In a large mixing bowl, toss pasta and sauce until the pasta is well coated. Makes 4 servings.

To submit your favorite recipes to be included in the Garden of Friendship Recipe Book, please email them to Barbiel
Background graphics made especially for the Recipes Committee of the Garden of Friendship by Valatine