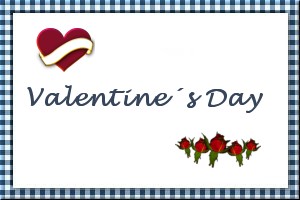 Roasted Red Pepper Chicken
Submitted by: Lady Lynda
4 skinless, boneless chicken breasts
1 (12 ounce) jar roasted red bell peppers
2 cups bread crumbs
3 tablespoons vegetable oil
1 cup sour cream
1/2 cup feta cheese
With a very sharp knife, cut pockets into the thickest part of the breast of chicken. Stuff as many pieces of roasted red peppers as you can into pockets of chicken one at a time. Pour bread crumbs into a large plastic bag. Place chicken breasts in the bag with the bread crumbs and shake until well coated. In a large skillet, heat oil to a medium-high heat and place chicken in the pan. Cook for 5 minutes on one side then turn, cook for 10 minutes on the other side. While cooking the chicken, in an electric blender blend sour cream and a few pieces of red peppers. Flip the chicken one more time and cook 5 more minutes, or until chicken is done. Cut the chicken in half and arrange the pieces on a plate. Drizzle with sour cream mixture and sprinkle with feta cheese. Makes 4 servings.

Lemon-Rosemary Game Hens
Submitted by: Marribuck
2 small cornish game hens
(or 2 large chicken breast halves)
2 tablespoons (30 ml) olive oil
2 tablespoons (30 ml) fresh lemon juice
1 teaspoon (5 ml) dried rosemary, crushed
or 1 tablespoon (15 ml) fresh rosemary, finely chopped
1 clove garlic, finely chopped
salt and freshly ground pepper to taste
Cut the game hens in half, rinse, and pat dry. Combine with the remaining ingredients in a non-reactive bowl and toss to coat the hens evenly. Allow to marinate refrigerated for 1 to 2 hours. Roast in a preheated 350°F (180°C) oven for 30 to 40 minutes, until lightly browned. Serves 2.

Rib-Eye Steak with Stilton
Submitted by: Merribuck
Recipe courtesy Gourmet Magazine
1/4 pound Stilton, softened (1/2 cup)
1/2 stick (1/4 cup) unsalted butter, softened
3/4 cup dry white wine
2 teaspoons freeze-dried green peppercorns
1/2 cup heavy cream
2 teaspoons minced fresh parsley leaves
1-inch - thick rib-eye steak (about 1 pound)
watercress sprigs, for garnish
In a bowl cream together the cheese and the butter until the mixture is smooth. In a saucepan boil the wine with peppercorns until reduced to about 1 tablespoon, add the cream, and boil the liquid until reduced by half. Reduce the heat to moderately low, whisk the cheese mixture, a little at a time, into the cream mixture, and whisk in the parsley. Remove the pan from the heat and keep the sauce warm. Heat a well-seasoned ridged grill pan over moderately high heat until it is hot and in it cook the steak, patted dry and seasoned with salt and pepper, for 4 to 5 minutes on each for side for medium-rare meat. Alternatively, the steak may be broiled under a pre-heated broiler about 4 inches from the heat for the same amount of time. Let the steak stand on a cutting board for 10 minutes. Cut into thin slices, serve with the sauce and garnish with watercress. Yield: 2 servings.

To submit your favorite recipes to be included in the Garden of Friendship Recipe Book, please email them to Barbiel
Background graphics made especially for the Recipes Committee of the Garden of Friendship by Valatine