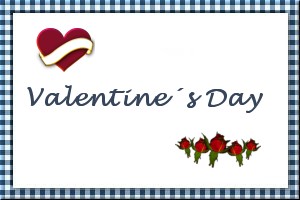 Spicy Salmon with Watermelon Salsa
Submitted by: Merribuck
4 (6-ounce) salmon fillets
Salt and pepper to taste
4 tablespoons vegetable oil
Watermelon Salsa:
2 tablespoons diced red onion
2 tablespoons red wine vinegar
2 tablespoons red wine
1 tablespoon sugar
1 1/2 cups finely diced watermelon
1/4 teaspoon chives
1/4 teaspoons black sesame seeds
Salt and pepper to taste
Spicy Glaze:
1 cup honey
2 tablespoons fish sauce
1 tablespoons soy sauce
1 tablespoon cumin
1 tablespoons curry
1 tablespoon paprika
1 tablespoon black pepper
Salsa: Marinate the onion, red wine vinegar, red wine, and sugar for about an hour. Drain liquid from the onions. Combine onions with the remaining ingredients and chill.
Glaze: Combine all the glaze ingredients and bring to a slow simmer for ten minutes.
Divide the salsa among 4 dinner plates. Brush the spicy glaze on the skin side of the salmon fillets, turn over and put a very heavy coating on top. Set aside. Heat a heavy-bottomed saute pan over medium heat. Add enough of the vegetable oil to film the bottom of the saute pan. Place the salmon fillets in the pan topside down and cook until the fish is glazed and mahogany brown. Flip and cook on the skin side for 3 to 6 minutes until the fillets are medium rare. Remove from heat and place on top of salsa. Sprinkle with a little coarse ground pepper. Yield: 4 servings.

Whole Lotta Love Salmon
Submitted by: Barbiel
Rice, Pastry
1/2 cup long-grain white rice
2 tablespoons (1/4 stick) butter
1/2 cup minced leek (white and pale green parts only)
6 ounces fresh shiitake mushrooms, stemmed, chopped
2 sheets frozen puff pastry thawed
(one 17 1/4-ounce package)
Dill Sauce
2/3 cup bottled clam juice
1/2 cup dry white wine
1 1/4 cups crème fraîche or whipping cream
3 tablespoons minced fresh dill
Salmon:
4 6-ounce (4x2 1/2-inch) skinless salmon fillet
1 egg beaten with 1 tablespoon water
Rice, Pastry and Salmon: Bring medium saucepan of salted water to boil. Add rice; boil uncovered until just tender, about 18 minutes. Drain. Melt butter in heavy medium skillet over medium-low heat. Add leek; sauté until beginning to soften, about 4 minutes. Add mushrooms. Cover skillet; cook until mushrooms release their juices, stirring occasionally, about 5 minutes. Uncover skillet. Increase heat to medium-high; sauté until liquid evaporates, about 3 minutes. Transfer to bowl. Add rice. Season with salt and pepper. Cool completely. Butter large baking sheet. Roll out 1 pastry sheet on floured surface to 12-inch square. Cut into 4 equal squares. Divide rice mixture among centers of squares, mounding in oval shape with ends toward 2 corners of pastry. Set salmon atop rice. Sprinkle with salt and pepper. Bring pastry corners up around salmon (pastry will not enclose salmon completely.) Roll out remaining pastry sheet on floured surface to 13-inch square. Cut into 4 equal squares. Lay 1 square atop each salmon fillet, tucking corners under bottom pastry to enclose salmon completely. Pinch edges together to seal, brushing with egg mixture if necessary to adhere. Arrange salmon packages, seam side down, on prepared baking sheet. Cover and chill 30 minutes. (Can be made 8 hours ahead. Keep chilled.) Preheat oven to 400°F. Brush top of pastry with egg mixture. Bake until golden and thermometer inserted into fish registers 145°F, about 30 minutes.
Dill sauce: Combine clam juice and wine in heavy small nonaluminum saucepan. Boil until reduced to 1/3 cup, about 9 minutes. Reduce heat to medium. Whisk in creme fraîche. Boil until reduced to 1 cup, about 5 minutes. Remove from heat. Stir in dill. Season with salt and pepper. Transfer salmon packages to plates. Spoon Dill Sauce around and serve. Serves 4.

In Love Steak
Submitted by: Barbiel
1 12- to 14-ounce sirloin steak
1 tablespoon vegetable oil
1 1/2 tablespoons finely chopped shallots
6 tablespoons red wine (Merlot)
3/4 cup beef stock or canned broth
3 tablespoons butter
Sprinkle steak with salt and pepper. Heat oil in heavy large skillet over high heat. Add steak and cook until brown, about 1 minute per side. Reduce heat to medium and cook steak to desired doneness, about 3 minutes per side for medium-rare. Transfer steak to plate; tent with foil. Add shallots to same skillet and sauté over medium-high heat 1 minute. Add Merlot; boil until reduced by half, about 2 minutes. Add stock; boil until syrupy, about 8 minutes. Remove skillet from heat. Add butter and whisk until melted. Season with salt and pepper. Cut steak into 2 pieces; place on plates. Spoon sauce over and serve. Serves 2.

To submit your favorite recipes to be included in the Garden of Friendship Recipe Book, please email them to Barbiel
Background graphics made especially for the Recipes Committee of the Garden of Friendship by Valatine