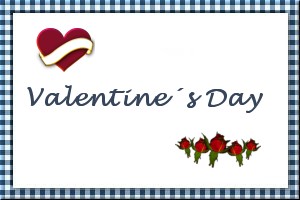 Crispy Salmon with Risotto and Slow-Roasted Tomatoes
Submitted by: Barbiel
Roasted Tomatoes:
cooking spray
9 plum tomatoes, halved
1 tablespoon Olive oil
1/2 teaspoon sea salt
1/2 teaspoon chopped fresh thyme
1/2 teaspoon freshly ground black pepper
4 garlic cloves, minced
Salmon:
2 teaspoons Olive oil
6 (5 ounce) salmon fillets, skinned
1/2 teaspoon sea salt
1/2 teaspoon chopped fresh thyme
1/4 teaspoon freshly ground black pepper
garnish: thyme sprigs (optional)
Risotto:
4 1/2 cups fat free, less-sodium chic broth
1 tablespoon Olive oil
2 1/4 cups (1/2-inch-thick) sliced leek
1 1/2 cups uncooked Arborio rice
1/3 cup dry White wine
6 cups torn arugula or spinach
1/2 cup half-and-half
1/4 cup (1 ounce) grated fresh Parmesan cheese
1/4 teaspoon sea salt
1/4 teaspoon freshly ground black pepper

Please see Instructions below on how to prepare the Menu

Dessert suggestion: Chocolate Sorbet
Preheat oven to 350°F.
Roasted Tomatoes:
Coat a foil lined baking sheet with cooking spray. Place tomatoes, cut sides up, on baking sheet. Drizzle with 1 tablespoon oil. Sprinkle with 1/2 teaspoon salt, 1/2 teaspoon thyme, 1/2 teaspoon pepper and garlic. Bake at 350°F for 1 1/2 hours or until very soft and slightly shriveled, turning tomatoes occasionally.
Risotto:
Bring broth to a simmer in a medium saucepan ( do not boil). Keep warm over low heat. Heat 1 tablespoon oil in a large saucepan over medium-high heat. Add leek, and sauté 3 minutes or until tender. Add rice, cook 1 1/2 minutes, stirring constantly. Stir in White wine, cook 30 seconds or until liquid is nearly absorbed. Stir in 1 cup of broth, cook 3 minutes or until liquid nearly absorbed, stirring frequently. Add remaining broth, 1/2 cup at a time, stirring frequently until each portion of broth is absorbed before adding next (about 25 minutes). Stir in arugula and next 4 ingredients.
Salmon:
Heat 2 teaspoons oil in a large nonstick skillet over medium-high heat. Sprinkle salmon with 1/2 teaspoon salt, 1/2 teaspoon thymeand 1/4 teaspoon pepper. Place fillets, skin sides up, in pan. Cook 5 minutes. Turn fillets over and cook 2 minutes or until fish, flakes easily when tested with a fork.
Arrange 3 tomato halves, cut sides up, in a spoke-like pattern in center of each 6 plates. Mound 2/3 cup risotto in center of each plate (leaving about a 1 1/2- inch edge of tomatoes uncovered). Arrange fillets on risotto. Garnish with thyme sprigs, if desired. This menu makes 6 servings.

Cornish Game Hen with Black Currant Sauce
Submitted by: Praying Bear
Cornish game hens
Black Current Sauce
Preheat oven to 400°F. Cut Cornish game hens in half. Rub with lemon juice, Olive oil, kosher salt, black pepper and paprika. Bake approximately 45 minutes or until well browned. Serve on/with Black Current Sauce.
Black Current Sauce
Per hen, combine in a small sauce pan: 1/2 cup orange juice and 1/4 cup red wine vinegar Simmer until reduced to 2 tablespoons. Add 1/3 cup black current jam. Heat until warm. Just before serving, stir in 1-2 tablespoons of Venturi Schulze Balsamic vinegar. Sauce is sufficient for 1 Cornish game hen (just). Increase sauce for additional servings.

Orange Chicken
Submitted by: BettyG
10 (5 oz each) chicken breasts
1/4 cup brown sugar
zest of 1 orange
1 cup white wine
1 cup orange juice
3 garlic cloves, chopped fine
1 bunch of fresh basil, chopped
1/2 cup Olive oil
6 cups of water
Remove fat from chicken breasts, cover and place in fridge. Mix all the ingredients together well in a bowl. Add the chicken, making sure all of the chicken is covered in the marinade. Allow to sit in the refrigerator for about an hour. Place the chicken on a well-oiled sheet pan. Strain the marinade and place only the basil, zest and garlic on the chicken. Bake at 300°F for about 25 minutes or until done. If you wish to use it to make a sauce, reduce the stock by boiling it down to half the original amount. Thicken it with corn starch and water and spoon over chicken. Serves 10.

To submit your favorite recipes to be included in the Garden of Friendship Recipe Book, please email them to Barbiel
Background graphics made especially for the Recipes Committee of the Garden of Friendship by Valatine