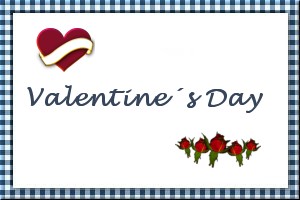 Pasta Amnesia
Submitted by: BettyG
1 cup cream
2 (8 ounce) packages Linguini
4 ounces smoked salmon, chopped
1 pinch freshly grated nutmeg (optional)
1 pinch ground black pepper, or to taste (optional)
1 1/2 tablespoons black caviar
1 bunch chopped flat leaf parsley
Bring a large pot of water of lightly salted water to a boil. Add pasta, and cook until al dente, about 3 to 4 minutes. Drain. Meanwhile, place cream in a small saucepan, over medium-low heat. Stir in the smoked salmon and season with nutmeg and black pepper if desired. Stir frequently until thickened. Place drained pasta into a large serving bowl. Pour the cream sauce over the pasta, and add the caviar. Toss gently until some of the caviar has broken and colors the pasta slightly. Serve immediately with a sprinkling of parsley. Serves 4.

Chicken Eugene
Submitted by: BettyG
8 skinless, boneless chicken breasts
1 (8 ounce) jar dried beef
8 slices bacon
pepper to taste (optional)
8 ounces Sour cream
1 (10.75 ounce) can condensed cream of mushroom soup
Preheat oven to 275°F. Line a 9x13 inch glass baking dish with dried beef. Wrap the chicken breasts with the bacon strips and place the wrapped chicken breasts onto the beef. Mix together the sour cream and cream of mushroom soup and pour evenly over the chicken. Bake uncovered in the preheated oven for 3 hours and enjoy,

Seafood Bake for Two
Submitted by: BettyG
2 (4 ounce) halibut fillets
6 scallops
6 peeled and deveined jumbo shrimp, tail still attached
1/3 cup dry White wine
2 tablespoons melted butter
1 tablespoon lemon juice
1/2 teaspoon seafood seasoning, such as Old Bay
1 teaspoon minced garlic
salt and pepper to taste
1 tablespoon chopped fresh parsley
Preheat oven to 450°F (230°C). Arrange the halibut, scallops, and shrimp in an oven-safe, glass baking dish. Drizzle with wine, butter and lemon juice. Sprinkle with the seasoning and garlic. Season to taste with salt and pepper. Bake in preheated oven until the halibut has turned white, and is flaky, 10 to 12 minutes. Sprinkle with parsley just before serving.

To submit your favorite recipes to be included in the Garden of Friendship Recipe Book, please email them to Barbiel
Background graphics made especially for the Recipes Committee of the Garden of Friendship by Valatine