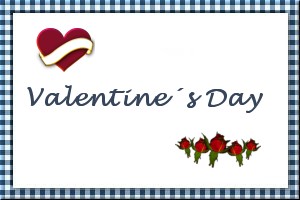 Indian Chili
(A vegetarian chili but the recipe can be made with ground beef for a non-vegetarian version)
Submitted by: Alice
1 tablespoon oil
1 small onion, minced
1 bell pepper, minced
1 cup crumbled Smart Ground brand texturized vegetable protein (Tofu)
or 1 cup ground beef
4 cups cooked pinto beans (or two cans, drained)
3 cups tomato puree
1 cup chopped fresh tomatoes
1 teaspoon minced chile pepper
1/2 teaspoon salt
1/2 teaspoon chili powder
Hot sauce to taste
In a frying pan over low heat, cook onion and pepper until soft. Add Tofu (or beef) and cook until browned. Add pinto beans, tomato puree, tomatoes, chile pepper, salt, and chili powder and cook for thirty minutes. Taste and adjust seasoning with additional salt and Hot sauce to suit. Serves: 6.

Grilled Yogurt and Pesto-Marinated Swordfish with Shaved Artichoke and Olive Salad and Herbed Orzo with Dry Vella
Submitted by: Barbiel
1 1/2 pounds thick swordfish steaks, cubed
Essence (Recipe below)
3/4 cup plain yogurt
3/4 cup pesto sauce
1 pint cherry tomatoes, stems removed and rinsed under cold water
Shaved Artichoke and Olive Salad (Recipe below)
Herbed Orzo (Recipe below)
chiffonade fresh basil leaves, garnish
InstructionsLightly season the fish with Essence. In a large bowl, whisk together 1/2 cup of the yogurt and 1/2 cup of the pesto. Add the fish and marinate for 1 hour. In a decorative bowl, whisk together the remaining 1/4 cup yogurt and pesto to make a dipping sauce. Preheat the grill to medium-high heat. If using wooden skewers, soak in water in a shallow container for 20 minutes. Thread the fish and tomatoes onto wooden or metal skewers. Grill until the fish is cooked through, 3 to 4 minutes. To serve, arrange the skewers over the Herbed Orzo and serve the Shaved Artichoke and Olive Salad on the side. Garnish with the basil and pass the yogurt-pesto sauce tableside.
Essence:
2 1/2 tablespoons paprika
2 tablespoons salt
2 tablespoons garlic powder
1 tablespoon black pepper
1 tablespoon onion powder
1 tablespoon cayenne pepper
1 tablespoon dried leaf oregano
1 tablespoon dried thyme
Combine all ingredients thoroughly and store in an airtight jar or container. Yield: about 2/3 cup.
Shaved Artichoke and Olive Salad:
2 large artichokes, all outer leaves removed to expose only the heart and bottom, stems trimmed
2 tablespoons fresh lemon juice
1 cup brine-cured black olives, such as kalamata, pitted and quartered
1/2 cup chopped fresh parsley leaves
1/4 cup extra-virgin Olive oil
Slice the artichokes paper-thin using a mechanical slicer, such as a mandoline. Place in a glass bowl and toss with the lemon juice, olives, parsley, and extra virgin Olive oil. Let sit for 15 minutes. Serve.
Herbed Orzo with Dry Vella Cheese:
1 tablespoon minced garlic
8 ounces orzo pasta
4 tablespoons unsalted butter
1/2 cup dry Vella cheese, coarsely grated
1/2 cup chopped green onions
1/2 cup chopped, seeded cucumber
1/2 cup toasted pine nuts
1/4 cup chopped fresh mint leaves
2 tablespoons chopped fresh basil leaves
1 tablespoon fresh lemon juice
salt to taste
Bring a medium pot of salted water to a boil. Add the garlic and orzo and cook until tender about 8 minutes. Drain and rinse under cold running water. Drain well. In a large bowl, toss the pasta with the butter until melted. Add the cheese, green onions, cucumbers, pine nuts, mint, basil, and lemon juice and toss to combine. Add salt to taste. Serve at room temperature or slightly chilled.

Title
Submitted by:
Ingredients
Ingredients
Instructions

To submit your favorite recipes to be included in the Garden of Friendship Recipe Book, please email them to Barbiel
Background graphics made especially for the Recipes Committee of the Garden of Friendship by Valatine