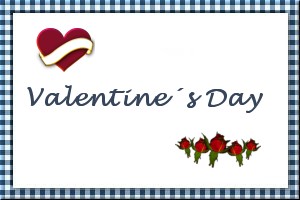 4 Cheese Stuffed Shells

Submitted by: Merribuck
salt to cook pasta
8 pieces jumbo pasta shells
1 1/2 pounds ricotta cheese or part skim ricotta cheese
1 pound Mozzarella, diced
1/2 cup grated Parmigiano-Reggiano
1 cup shredded Asiago
1/4 cup chopped flat-leaf parsley
2 tablespoons extra-virgin Olive oil, 2 turns of the pan
3 cloves garlic, chopped
1 small onion, finely chopped
1 can (28 ounces) crushed tomatoes
salt and freshly ground black pepper
6 or 7 leaves fresh basil, torn or shredded
Preheat oven or broiler to 450°F. Bring a large pot of water to a boil. Salt water and add pasta. Cook shells 12 to 15 minutes, they should be softened but still undercooked at the center. Drain pasta and cool. Combine ricotta, 1/2 of the diced mozzarella, a couple of handfuls of Parmigiano and 1/2 of the Asiago. Add parsley to the cheeses and stir to combine. To a small saucepot over moderate heat add oil, garlic and onions. Saute onions and garlic 5 minutes. Add tomatoes and season sauce with salt and pepper. Simmer sauce 5 minutes and stir in basil leaves. Pour a little sauce into the bottom of a shallow medium sized casserole dish. Fill shells with rounded spoonfuls of cheese mixture and arrange them seam side down in casserole dish. Top shells with remaining sauce and remaining mozzarella and Asiago cheeses. Place shells in very hot oven or 8 inches from hot broiler and cook 6 to 8 minutes to melt cheeses and bubble sauce.

Pan Dulce
Submitted by: Praying Bear
3 to 3-1/2 cups all-purpose flour
1/3 cup sugar
1 envelope (1/4 ounce or 2 1/4 teaspoons) Fleischmann's Rapid Rise Yeast
1 teaspoon salt
1/2 cup water
1/4 cup milk
1/4 cup butter or margarine
1 egg, large
Cocoa Topping
(Recipe below)
Dough: In a large bowl, combine 1 cup flour, sugar, undissolved yeast, and salt. Heat water, milk, and butter until very warm (120° to 130°F). Gradually add to flour mixture. Beat 2 minutes at medium speed of electric mixer, scraping bowl occasionally. Add egg and 1/2 cup flour and beat 2 minutes at high speed. Stir in enough remaining flour to make a soft dough. Knead on lightly floured surface until smooth and elastic, about 8 to 10 minutes. Cover. Let rest 10 minutes.Divide dough into 12 equal pieces. Shape into smooth balls. Place balls on greased baking sheet. Flatten each ball slightly. Divide Cocoa Topping into 12 equal portions. Flatten each portion to 2-1/2-inch round. Place 1 round on each dough ball. With sharp knife, make cuts 1/4-inch deep, on rolls to resemble seashells. Cover. Let rise in warm, draft-free place until doubled in size, about 1 hour. Bake at 375°F for 20 minutes or until done. Yield: 12 rolls.
Cocoa Topping:
1/2 cup butter or margarine
3/4 cup powdered sugar
3/4 cup all-purpose flour
2 tablespoons cocoa powder
1 teaspoon ground cinnamon
1 teaspoon Vanilla extract
In medium bowl, cut 1/2 cup butter or margarine into 3/4 cup powdered sugar and 3/4 cup all-purpose flour with pastry blender until crumbly. Stir in 2 tablespoons cocoa powder, 1 teaspoon ground cinnamon, and 1 teaspoon Vanilla extract. Shape into a log. Cover. Refrigerate until ready to use.

Grilled Lobster Tails
Submitted by: De S
1 tablespoon lemon juice
1/2 cup Olive oil
1 teaspoon salt + 1 teaspoon paprika
1/8 teaspoon white pepper
1/8 teaspoon garlic powder
2 (10 ounce) rock lobster tails
Preheat grill for high heat. Squeeze lemon juice into a small bowl, and slowly whisk in Olive oil. Whisk in salt, paprika, white pepper and garlic powder. Split lobster tails lengthwise with kitchen shears and brush flesh side of tail with marinade. Lightly oil grill grate. Place tails, flesh side down, on preheated grill. Cook for 10 to 12 minutes, turning once and basting frequently with marinade. Discard any remaining marinade. Lobster is done when opaque and firm to the touch.

To submit your favorite recipes to be included in the Garden of Friendship Recipe Book, please email them to Barbiel
Background graphics made especially for the Recipes Committee of the Garden of Friendship by Valatine