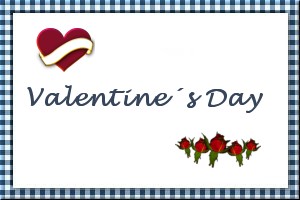 Aromatic Herb Jelly
Submitted by: Merribuck
3 pounds Granny Smith or Jonathan apples, stemmed and coarsely chopped
1 quart water
2 4-inch springs fresh herb leaves (see note)
4 cups sugar, warmed
Combine apples and water in a heavy, nonreactive 5 quart pot. Bring water to a boil, reduce heat to a simmer, and cook, covered, for 40 minutes. Strain the apple juices through a fine cheesecloth-lined sieve. Let the apples drain for 3 hours or overnight. Measure the apple juice. Bring to a boil and reduce to 4 cups. Skim off the foam at the end of this step. While the juice is reducing, preheat the oven to 250°F. Measure the sugar onto a shallow baking sheet and warm it for 10 minutes in the oven. Rinse and pat dry the herb leaves. Stir the herb springs into the hot apple juice and crush them against the bottom and sides of the pot. Bring the juice to a boil and begin to add the warm sugar, 1/2 cup at a time, allowing it to return to the boil before adding more. After all the sugar is added, continue to simmer and test the temperature with a candy thermometer or an instant thermometer until it reaches the jell temperature, which is 8 degrees above the boiling temperature measured on your thermometer. This will take 5-7 minutes. Off the heat, skim off herb sprigs and scum. Ladle the jelly through a funnel into hot, sterilized jar. Cover them lightly with plastic wrap. When the tops have set, in about 20 minutes, add 1 perfect herb leaf to each jar. While the jelly is cooling, melt the paraffin in its pitcher over water. Wipe clean the inner rims of the jars and pour on a 1/8 inch-thick layer of wax. Rotate the jars at a slight angle to seal the edges and evenly coat the top. Let the jars come to room temperature before adding snap-on lids, labeling, and s storing in a cook, dark, dry place. Yield: 5 to 6 cups.
Note: Herbs such as basil, sweet woodruff, lemon thyme, rosemary, sage, and the many mint variety make fragrant additions to jelly. A more experimental cook could try bay leaf, lavender, or coriander leaves. The oils in lemon verbena and marjoram are excellent but rather fragile. You will add double the amount of these herbs to steep in the jelly.

Lemon Balm and Rosemary Cologne
Submitted by: Merribuck
3 tablespoon lemon balm
3 tablespoon rosemary
strip of thinly pared orange rind
1 cup rosewater
6 tablespoons vodka
Put all the ingredients into a jar, cover, and shake vigorously. Leave to infuse for two weeks, shaking at least once a day. Strain through a non-metallic strainer, pressing the herbs against the sides to extract the maximum fragrance. Pour into a bottle, cover, and label. Store in a cool, dark place. Makes about 2 cups.

Valentine Sugar Cookies
Submitted by: Barbiel
1/2 cup butter
1 cup sugar
1 egg
1/2 teaspoon salt
2 teaspoons baking powder
2 cups flour
1/2 teaspoon vanilla extract
some Rum (as you like it)
Cream together butter and sugar. Blend in egg. Sift together and add to mixture, salt, baking powder, rum and flour. Blend vanilla into mixture. Cut with cookie cutters and bake on lightly greased sheet in 400°F preheated oven for 8-10 minutes. Makes 24 cookies.
Note: Use a heart-shape cookie cutter or any other proper to Valentines.

To submit your favorite recipes to be included in the Garden of Friendship Recipe Book, please email them to Barbiel
Background graphics made especially for the Recipes Committee of the Garden of Friendship by Valatine