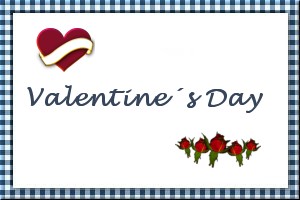 Love Soup Mix in a Jar
Submitted by: Barbiel
1/3 cup beef bouillon granules
1/4 cup dried minced onion
1/2 cup dried split peas
1/2 cup uncooked twist macaroni
1/4 cup barley
1/2 cup dry lentils
1/3 cup long-grain white rice
1 cup uncooked tri-color spiral pasta
Use a canning funnel or any funnel that has about a 2-inch neck. This will make it easier to fill the jar with the ingredients. Be sure to use a wide-mouth, 1-quart canning jar. Layer ingredients in the order given: bouillon, onion flakes, split peas, small shape pasta, barley, lentils, rice, and enough tricolor spiral pasta to fill jar. Attach tag with cooking instructions: In large kettle, brown 1 pound ground beef or stew beef cut into bite-size pieces in a little olive oil. Remove tricolor pasta from top of jar and reserve. Add the rest of the jar contents to the kettle with 12 cups water. Let come to a boil and simmer 45 minutes. Add tricolor pasta and simmer 15 minutes more. Serve with your favorite bread or rolls and a tossed salad. Makes 12 servings.
Note: Its a wonderful Valentine gift, specially if you find hearts noodles !

Coffee Liqueur
Submitted by: Barbiel
10 teaspoon instant coffee
18 3/4 oz sugar
20 fl oz water
4 teaspoon vanilla extract
1 quart vodka

Combine coffee, sugar and water. Simmer 1 hour and let cool. Add vanilla and vodka. Age in sealed jar for 2 to 3 weeks.

Cherry Cookies
Submitted by: Barbiel
3 cups sugar
1 cup (2 sticks) butter
4 large eggs
4 teaspoons grated orange peel
2 teaspoons baking soda
1 teaspoon salt
6 cups all purpose flour
2 1/2 cups hazelnuts, toasted, husked, coarsely chopped
1 3/4 cups dried tart cherries (about 8 1/2 ounces)
1 1/2 pounds bittersweet chocolate, chopped
cocoa powder
some Rum
Position one rack in center and one rack in top third of oven and preheat to 325°F. Using handheld electric mixer, beat sugar and butter in very large bowl until well blended. Beat in eggs, one at a time just until blended. Mix in orange peel, baking soda and salt. Add 3 cups flour, hazelnuts and dried cherries. Stir until well blended. Add 3 cups flour, one cup at a time, stirring until well incorporated. Transfer dough to floured work surface. Divide into 4 equal pieces. Knead each piece until dough holds together well. Form each piece into 9-inch-long by 3-inch-wide log. Place 2 logs on each of 2 large ungreased baking sheets, spacing about 3 inches apart (logs will spread during baking). Bake until logs are golden and feel firm when tops are gently pressed, switching and rotating baking sheets halfway through baking, about 55 minutes. Cool logs on baking sheets 15 minutes. Maintain oven temperature. Using long wide spatula, transfer logs to cutting board. Using serrated knife, cut warm logs crosswise into 1/2-inch-thick slices. Arrange slices cut side down on 2 baking sheets. Bake cookies 10 minutes. Turn cookies over; bake until light golden, about 10 minutes longer. Transfer to racks and cool completely. Stir chocolate and Rum in large bowl set over saucepan of boiling water until melted and smooth. Remove from over water. Dip 1 cut side of each cookie into melted chocolate to about 1/4-inch depth. Gently shake off excess chocolate. Place cookies, chocolate side up, on baking sheets. Refrigerate until chocolate is firm, about 35 minutes. Dip pastry brush in cocoa, then lightly brush cocoa powder over chocolate on each cookie. Makes 5 dozen.

To submit your favorite recipes to be included in the Garden of Friendship Recipe Book, please email them to Barbiel
Background graphics made especially for the Recipes Committee of the Garden of Friendship by Valatine