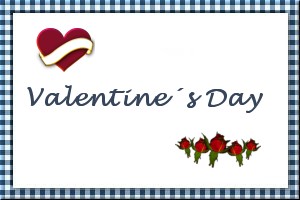 Fresh Apple and Orange Bread
Submitted by: Barbiel
3 cups flour
1 teaspoon soda
1 1/2 teaspoons baking powder
1 teaspoon salt
1/2 cup orange juice
2 eggs
1/2 cup shortening
1 1/3 cups sugar
1 1/2 apples, cored, sliced
1/4 orange, including all of peel
1 cup raisins
1/2 cup nuts
Sift into a bowl flour, soda, baking powder and salt. Place in blender (or food processor) orange juice, eggs, shortening and sugar. Blen well and add apples and 1/4 orange. Blend until fruit is chopped fine. Add and blend 15 seconds raisins and nuts. Mix all ingredients together and bake in greased and floured loaf pan at 350°F for 1 hour and 15 minutes. Makes one loaf 91/2 by 5 1/2 inches.

Chocolate Kiss Cookies
Submitted by: Becky
1 cup margarine, softened
1/2 cup white sugar
1 teaspoon vanilla extract
1 3/4 cups all-purpose flour
1 cup finely chopped walnuts
1 (6 ounce) bag milk chocolate candy kisses
1/3 cup confectioners' sugar for decoration
In a large bowl, cream margarine with sugar and vanilla until light and fluffy. Mix in flour and walnuts, beating on low speed of an electric mixer until well mixed. Cover, and refrigerate dough for 2 hours, or until firm enough to handle. Preheat oven to 375°F (190°C). Remove wrappers from chocolate kisses. Shape approximately 1 tablespoon of dough around each chocolate kiss; be sure to cover chocolate completely. Place cookies on an ungreased cookie sheet. Bake for 10 to 12 minutes in the preheated oven. While cookies are still warm, roll them in confectioners' sugar.

Spiced Peanuts
Submitted by: Barbiel
1 tablespoon olive oil
2 teaspoons chili powder
2 teaspoons ground cumin
2 teaspoons sugar
1 teaspoon curry powder
1 teaspoon garlic powder
1/4 teaspoon cayenne powder
2 1/2 cups dry roasted peanuts
Preheat oven to 300°F. Heat 1 tablespoon olive oil in heavy large skillet over medium heat. Add chili powder, cumin, sugar, curry powder, garlic powder and cayenne pepper and stir until fragrant, about 30 seconds. Add peanuts and stir until coated, about 2 minutes. Transfer to large rimmed baking sheet. Bake peanuts until golden brown and almost dry, stirring occasionally about 15 minutes. Season with salt. Transfer to paper towels. Drain. Cool. Makes about 2 1/2 cups.
Note: Peanuts can be made 3 days ahead. Store in airtight container at room temperature.

To submit your favorite recipes to be included in the Garden of Friendship Recipe Book, please email them to Barbiel
Background graphics made especially for the Recipes Committee of the Garden of Friendship by Valatine