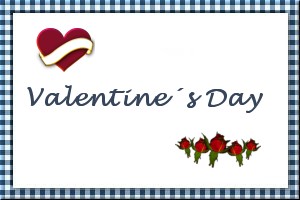 Lime-Cilantro Shrimp
Submitted by: Barbiel
1 lb shrimp, cooked, peeled and deveined
2 large limes
1 bunch fresh cilantro
Combine shrimp, juice of two limes and chopped cilantro, to taste, and place in air-tight container. Shake periodically to coat evenly. Refrigerate for four hours or overnight. Garnish with lemon and lime wedges. Serve with salsa and chips. Makes 6-8 servings.
Note: Served on a bed of shredded lettuce and garnished this can be a fresh summer appetizer goes well with chicken fahitas and margaritas.

Grilled Roast Beef and Stilton Sandwich
Submitted by: Merribuck
1 cup crumbled Stilton cheese
2 tablespoons Mayonnaise
1 tablespoon prepared horseradish
8 (3 by 5-inch) sourdough bread slices
1 pound thinly sliced roast beef
1/2 red onion, thinly sliced
1 bunch arugula, stems trimmed
salt to taste
pepper to taste
2 tablespoons (1/4 stick) butter
Mash first 3 ingredients in a small bowl until almost smooth. Place bread on work surface and surface and spread mixture on 1 side of each slice. Top each of 4 (four) bread slices with 1/4 of beef, then onion and arugula. Season with salt and pepper. Top with remaining bread, cheese side down. Melt butter in heavy large skillet over medium-high heat. Add sandwiches and cook until golden, about 2 minutes per side. Serve hot. Yield: 4 servings.

Roasted Red Bell Pepper Butter
Submitted by: Merribuck
2 red bell peppers
1 pound butter, at room temperature
1/4 cup basil leaves
2 tablespoons lime juice
salt to taste
freshly ground pepper to taste
Roast the red peppers whole over a charcoal flame or under a broiler, turning until entirely blackened. Remove from the grill and immediately place in a paper bag. Seal bag and let sit for 10 minutes. Peel off the charred skin and discard. Slice the peeled peppers open and discard the membranes and seeds. In a food processor, puree the butter, peppers, basil, lemon juice, salt and pepper. Divide butter into 4 equal amounts, place each portion on tin foil, waxed paper or plastic wrap, then roll into a butter log, approximately 1 1/4-inches in diameter. Return to refrigerator until butter hardens. To serve, remove from foil, and slice into 1/4-inch slices. Flavored butter may be kept refrigerated for up to one week or frozen for one month.
Note: It is excellent on burgers, veal chops, steaks, baked potatoes, or on toasted crusty bread.

To submit your favorite recipes to be included in the Garden of Friendship Recipe Book, please email them to Barbiel
Background graphics made especially for the Recipes Committee of the Garden of Friendship by Valatine