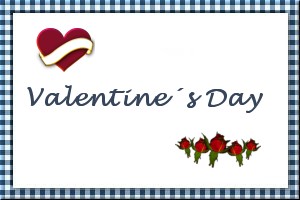 Nacho Style Potato Wedges
Submitted by: BettyG
1 package crinkle cut potato wedges
2 1/2 cups shredded nacho cheese
1/2 cup olives and jalapenos, chopped
1/2 cup red bell peppers, chopped
1/2 cup green onions, chopped
fresh salsa
Sour cream
Cook the potato wedges according to the package directions but take them out 2 minutes early. Top with remaining ingredients except salsa and Sour cream. Broil until the cheese is bubbly. Top with the Sour cream and salsa. A great super bowl snack!

Tator-Tot Casserole
Submitted by: BettyG
1/2 1 lb beef
1 can green beans
1 can corn
s2 12oz. cans cream of chicken/mushroom
1/2 cup water
Use enough of your Tator-tots to cover the top of dish shredded cheddar cheese. Brown lean ground beef. Place on bottom of 13x9x2 baking dish. Combine green beans, corn, cream of chicken/mushroom, and water in a medium bowl. Pour the mixture over the beef. Arrange the Tator-tots to cover the mixture. Bake in a 350°F oven for 20-25 minutes, or until Tator-tots are lightly browned. Sprinkle shredded cheese over the top and bake for 5 more minutes. Let cool on wire rack for 5 minutes, then serve.

Buttermilk Onion Rings with Smoked Paprika
Submitted by: PrayingBear
1 pound flour
2 1/2 tablespoons cayenne pepper
5 tablespoons paprika
2 1/2 tablespoons ground cumin
6 tablespoons salt, plus additional to taste
8 large sweet onions, such as Walla Walla or Vidalia
1 quart buttermilk
smoked paprika to taste
pepper to taste
In a large bowl, combine the flour, cayenne pepper, paprika, cumin and salt. Mix well. Peel the onions and slice them into thin rounds with a mandoline. Soak the onion rings in buttermilk for 30 minutes. Squeeze excess buttermilk from the onions, and toss them in the flour mixture. Shake off any excess flour and fry the onion rings at 350°F until they are golden brown. Let oil drain off the onions. Toss them with smoked paprika, salt and pepper to taste.
Assembling and serving: Sprinkle smoked paprika around a serving platter. Arrange the onion rings around the platter and serve immediately.

To submit your favorite recipes to be included in the Garden of Friendship Recipe Book, please email them to Barbiel
Background graphics made especially for the Recipes Committee of the Garden of Friendship by Valatine