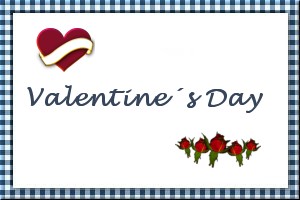 Shrimp with Prosciutto
Submitted by: Barbiel
1 tablespoon butter or margarine
1 tablespoon olive or vegetable oil
1 1/2teaspoons chopped fresh parsley
1 flat anchovy fillet in oil, finely chopped
1 garlic clove, finely chopped
8 uncooked jumbo shrimp in shells
4 thin slices prosciutto
(or fully cooked Virginia ham, cut in half)
1/4 cup dry white wine
1 tablespoon lemon juice
Heat oven to 375║F. Heat butter and oil in square baking dish, 9x9x2 inches, in oven until butter is melted. Stir together parsley, anchovy and garlic; spread evenly over butter mixture in baking dish. Peel shrimp, leaving tails intact. Make a shallow cut lengthwise down back of each shrimp; wash out vein. Wrap 1 half-slice prosciutto around each shrimp. Place shrimp on anchovy mixture. Bake uncovered 10 minutes. Pour wine and lemon juice over shrimp. Bake about 10 minutes longer or until shrimp are pink. Serves 4 (2 pro person).

Sweet and Sour California Shrimp
Submitted by: Barbiel
1 lb ridgeback shrimp, shelled and cooked

Sauce:
2 large nectarines, pitted (do not peel)
2 large plums, pitted (do not peel)
3 tablespoon apricot preserves
5 tablespoon Dijon mustard
1/4 teaspoon dried chile flakes (or jalepeno pepper, finely chopped)
1/4 teaspoon salt and pepper
juice of 1 lemon
Puree all sauce ingredients together. Fold in shrimp. Serve cold as an appetizer, or hot over rice as an entree. Serves 4.

Meaty Stuffed Mushrooms
Submitted by: Barbiel
1 1/2 lb ground beef
2 garlic cloves, minced
3 teaspoons horseradish
2 tablespoon chives, chopped
salt and pepper to taste
24 large mushrooms
1 cup white wine
Preheat oven to 350░F. Thoroughly mix the ground beef, horseradish, chives, garlic, salt and pepper in a bowl. Remove the stems from the mushrooms and stuff the caps with the beef mixture. Place the stuffed mushrooms in a shallow baking dish and pour the wine over top. Bake the mushrooms in the pre-heated oven `til meat is browned, about 20 min. Serve warm. Serves 4.

To submit your favorite recipes to be included in the Garden of Friendship Recipe Book, please email them to Barbiel
Background graphics made especially for the Recipes Committee of the Garden of Friendship by Valatine