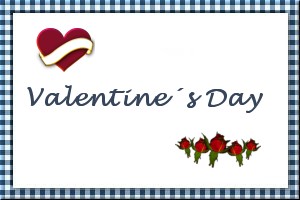 Oven Roasted Shrimp with Toasted Garlic and Red Chile Oil
Submitted by: Barbiel
Red Chile Oil
1 cup olive oil
2 dried Chile de Arbol chiles
6 cloves garlic, finely chopped
Toasted Garlic Chips
1 cup olive oil
8 cloves garlic, finely sliced
24 medium shrimp, shelled and deveined
1/2 cup Red Chile Oil
1/4 cup fresh parsley, finely chopped
2 tablespoons fresh thyme, finely chopped
Toasted Garlic Chips
salt and freshly ground pepper
Red Chile Oil: Place the olive oil, chiles and garlic in a small saucepan and simmer over low heat for 10 minutes. Pour through a strainer into a clean bowl to cool.
Toasted Garlic Chips: Heat the oil in a small skillet until it begins to shimmer. Add the garlic and cook until the slices begin to brown and curl. Remove with a slotted spoon and drain on paper towels.
Preheat oven to 475°F. Place the shrimp in a cazuela or an ovenproof casserole and season with salt and pepper to taste. Pour the red chile over the shrimp and toss to coat. Roast in the oven until pink and cooked through, about 5-6 minutes. Sprinkle with the chopped parsley, thyme and Toasted Garlic Chips. Serve with crusty bread. Makes 4 appetizers portions.

Smoked Salmon Blintzes with Sour Cream and Chives
Submitted by: Barbiel
1/3 recipe batter
1/2 cup flour, sifted
1/2 teaspoon coarse salt
2/3 teaspoon baking powder
1 1/3 eggs
1/3 cup 5 1/3 teaspoons milk
1/3 cup water
1 tablespoon finely chopped chives
1/3 recipe filling
5 1/3 ounces dry curd cottage cheese
5 1/3 ounces small curd cottage cheese
1 egg yolks
1/3 lemon zest (about 1 1/2 teaspoons)
2 teaspoons finely chopped chives
2 2/3 ounces smoked salmon, sliced and finely diced
1 tablespoon butter
1 tablespoon 2 teaspoons corn oil, divided
2/3 cup sour cream
Resift the flour with the salt, baking powder, and pepper into a large bowl. In a separate bowl beat the eggs, and then add the milk, water and chives. Make a well in the sifted ingredients, pour in the liquid ingredients, and combine with a few strokes. Ignore the lumps, they will dissolve when you stir the batter before making the crepes. Let the batter rest for 30 minutes at room temperature. Make the filling. In the work bowl of a food processor combine the two types of cottage cheese, the egg yolks, lemon zest, and pepper. Process for one minute. Remove to a medium-sized bowl and gently stir in the salmon and chives. Taste and adjust seasonings if necessary. Using a 5 to 6-inch crepe pan make the crepes. Allow about 3 tablespoons of batter per crepe. Have the pan well-heated before beginning. Using about 2 tablespoons of the oil, brush the pan with a little of the oil before adding batter each time. Cook each crepe on one side until lightly browned, then turn and cook just a few seconds on the other side. Remove to waxed paper to cool. As the pancakes cool, stake between sheets of waxed paper. Divide the filling among the crepes, allowing about 1/4 cup per crepe. Fold up envelope-style, by first folding the bottom to cover the filling, then folding over the two sides. Allow the seam to be on the bottom of the blintz. In a 10-inch skillet heat one tablespoon each of the butter and oil. Sauté the blintzes over medium heat, allowing them to brown nicely on both sides. Add more butter and oil to the pan as needed. Keep warm in a 200°F oven while completing the batches. When ready to serve, stir the sour cream until smooth and creamy. Place two blintzes in the center of the warmed plate, spoon sour cream over them and garnish with the chives. Makes 8 blintzes.
Note: The blintzes can be made ahead of time and refrigerated or frozen.

Mushrooms in Cream
Submitted by: Barbiel
1 tablespoon butter
1 pound mushrooms, trimmed and thickly sliced
1/2 teaspoon salt
1/4 teaspoon ground black pepper
1 1/2 cups whipping cream
4 cups chopped fresh parsley
4 cups fresh dill sprigs
5 whole black peppercorns
1 2-inch cinnamon stick
2 bay leaves
3 whole cloves
Melt butter in saucepan and toss mushrooms in it just long enough to coat them. Season lightly with salt and pepper. In another saucepan heat cream to boiling and pour over mushrooms. In cheese cloth wrap up the parsley, dill, peppercorns, cinnamon stick, bay leaves and cloves. Tie the cloth into a bag and add to the mushroom mixture. Cover and simmer mixture 45 to 50 minutes, or until liquid is absorbed. Remove cheesecloth bag and serve. Makes 4 servings.

To submit your favorite recipes to be included in the Garden of Friendship Recipe Book, please email them to Barbiel
Background graphics made especially for the Recipes Committee of the Garden of Friendship by Valatine