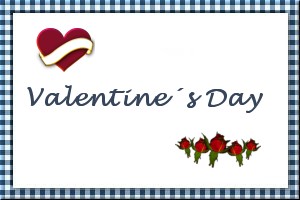 Roasted Red Potatoes with Garlic Oil
Submitted by: KatjaGirl
4 large red potatoes
1/4 teaspoon garlic powder
1 tablespoon cooking oil
dried parsley to garnish
Cut the potatoes into quarters, length wise and place in a plastic bread bag. Add the oil and the garlic powder. Shake until all the potato wedges are well covered. Place on a baking sheet, in a 375 degree oven for 40 minutes. Sprinkle a little dried parsley on the potatoes, before serving. Serves 2-4.

Braised Red Radishes
Submitted by: Merribuck
2 tablespoons butter
1 scallion, diced
1 teaspoon basil, chopped
10 large radishes, scrubbed and halved
2 to 3 cups vegetable stock, as needed
salt and pepper, to taste
In a small saute pan, melt butter. Saute the scallion and basil for 1 minute. Add the radishes, and vegetable stock to cover. Bring the stock to a simmer and cook until radishes are tender, about 4 minutes. Remove the radishes and reduce the cooking liquid 50 percent. Salt and pepper to taste. Drizzle liquid over radishes before serving. Serves 2.

Honey Apple Glazed Carrots
Submitted by: Merribuck
1 tablespoon butter
10 baby carrots
2/3 cup unsweetened apple juice
1 teaspoon honey
salt and pepper to taste
Peel the carrots and trim the tops. Melt butter in a nonstick skillet over medium-high heat. Add carrots to the skillet and saute until the carrots begin to brown slightly, about 8 minutes. Add apple juice and honey and bring to a boil. Reduce the heat and simmer until carrots are tender and liquid is reduced to glaze, stirring occasionally, about 15 minutes. Season to taste with salt and pepper. Yield: 2 servings.

To submit your favorite recipes to be included in the Garden of Friendship Recipe Book, please email them to Barbiel
Background graphics made especially for the Recipes Committee of the Garden of Friendship by Valatine