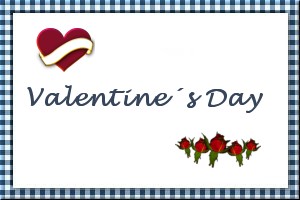 Potato Galettes
Submitted by: Merribuck
3 tablespoons unsalted butter
2 medium baking potatoes
salt and pepper
Melt 3 tablespoons of butter. Peel the potatoes and slice thin on a mandoline or with a food processor fitted with a 1-millimeter slicing blade. In a bowl, toss potato slices with the butter, salt and pepper. On a parchment lined baking sheet, place 2 ring molds 3 inches wide and 2 inches deep. Layer the potato slices in the molds, overlapping the slices. Bake in a preheated 400°F oven for about 40 minutes until the bottom layer of potatoes is golden and crisp and the potatoes are cooked through. Yield: 2 servings.

Sealed-with-a-Kiss Pancakes
Submitted by: Barbiel
1/2 cup crème fraîche or sour cream
4 teaspoons minced lemon peel (yellow part only)
3/4 cup all purpose flour
3/4 cup buttermilk
1/3 cup beaten eggs (about 1 1/2 large eggs)
1/4 cup chopped mixed fresh herbs (your choice)
2 tablespoons chopped shallots
1 1/2 tablespoons butter, melted
3/4 teaspoon baking powder
1/4 teaspoon baking soda
8 teaspoons (about) butter
3 tablespoons caviar
Stir crème fraîche and lemon peel in small bowl to blend. Season with salt and pepper. Set aside. Mix flour, buttermilk, eggs, herbs, shallots, melted butter, baking powder and baking soda in medium bowl until well blended. Melt 2 teaspoons butter in large nonstick skillet over medium heat. Working in batches, drop batter by heaping tablespoonfuls into skillet, spreading each pancake to 3-inch round with back of spoon and adding 2 teaspoons butter to skillet for each batch. Cook until bottom is golden, about 3 minutes. Turn over and cook until bottom is golden, about 2 minutes. Transfer to plates. Top each pancake with dollop of lemon crème fraîche and caviar. Makes 12 servings.

My Funny Valentine Bread Pudding
Submitted by: Barbiel
3 tablespoons olive oil
6 ounces shiitake mushrooms, stemmed, caps thickly sliced
6 ounces oyster mushrooms, thickly sliced
6 ounces crimini mushrooms, thickly sliced
2 portobello mushrooms, stems and gills removed, caps thickly sliced
4 teaspoons chopped garlic
1 tablespoon chopped fresh basil
1 tablespoon chopped fresh parsley
1 teaspoon dried rubbed sage
1 teaspoon dried thyme
5 large eggs
2 cups whipping cream
1 cup milk (do not use low-fat or nonfat)
1/4 cup plus 2 tablespoons freshly grated Parmesan cheese
3/4 teaspoon salt
1/2 teaspoon ground pepper
6 cups 1-inch cubes crustless day-old French bread
Preheat oven to 350°F. Lightly butter 8 x 8 x 2-inch glass baking dish. Heat oil in heavy large pot over medium-high heat. Add all mushrooms, garlic, basil, parsley, sage and thyme and sauté until mushrooms are tender and brown, about 15 minutes. Remove pot from heat. Season mixture to taste with salt and pepper. Whisk eggs, cream, milk, 1/4 cup Parmesan, salt and pepper in large bowl to blend. Add bread cubes; toss to coat. Let stand 15 minutes. Stir in mushroom mixture. Transfer to prepared dish. Sprinkle 2 tablespoons cheese over. Bake until pudding is brown and puffed and set in center about 1 hour. Serve warm. Makes 6 servings.

To submit your favorite recipes to be included in the Garden of Friendship Recipe Book, please email them to Barbiel
Background graphics made especially for the Recipes Committee of the Garden of Friendship by Valatine