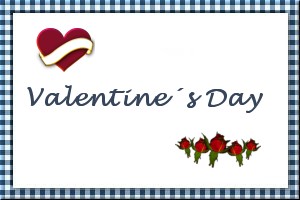 Hearty Minestrone
Submitted by: Barbiel
1 small onion, finely diced
1 large carrot, peeled and diced
1 celery stalk, diced
2 garlic cloves, peeled and crushed
2 tablespoons olive oil
1 tablespoon tomato paste
4 cups chicken stock
1 bay leaf
1 cup cabbage, shredded
1/4 lbs ground beef
1 cup diced zucchini
1/2 cup parmesan cheese
salt and pepper
3 tablespoon white wine (optional)
In a large pot, saute onions, garlic, and beef in olive oil. Add tomato paste, diced carrots and celery. Continue sauteeing for 2 minutes. Add bay leaf, then pour in the chicken stock. Simmer for 30 minutes. Add shredded cabbage and diced zucchini to the pot, then simmer for 20 more minutes. Season with salt and pepper. Add wine, cook for 5 minutes. Serve with grated parmesan cheese on the side. Serves 4.

Pear and Blue Cheese Salad
Submitted by: Barbiel
4 cups bite-sized pieces romaine
1 red pear, thinly sliced
4 tablespoons crumbled blue cheese
4 tablespoons coarsely chopped walnuts, toasted
Cider Vinaigrette
4 tablespoons walnut, olive or vegetable oil
3 teaspoons cider vinegar
1/2 teaspoon Dijon mustard
1/4 teaspoon salt
1/4 teaspoon pepper
2 garlic cloves, finely chopped
Make Cider Vinaigrette. Toss vinaigrette and remaining ingredients just before serving. Makes 4 servings.
Cider Vinaigrette: Shake all ingredients in tightly covered container.

Grilled Cheese-Tomato Soup
Submitted by: Barbiel
2 cans ready-to-serve tomato basil soup
4 packages (1.5 ounces each) individual-size cheese blend cubes, from 7.5-ounce package
1 cup croutons, divided into 2 resealable snack-sized food storage plastic bags
1/2 cup Cognac
Heat soup as directed on can. Add Cognac (dont let it boil). For each serving add cheese cubes and croutons to soup. Makes 4 servings.

To submit your favorite recipes to be included in the Garden of Friendship Recipe Book, please email them to Barbiel
Background graphics made especially for the Recipes Committee of the Garden of Friendship by Valatine