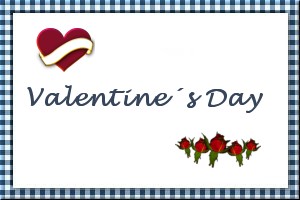 Spicy Caeser Salad
Submitted by: Barbiel
50 ml extra-virgin olive oil (1/4 cup)
1 medium lemon
5 cloves garlic, minced
1 teaspoon dry mustard
4-8 shakes Worcestershire sauce
1 head romaine lettuce, chopped
3/4 cup grated parmesan cheese
4 slices sourdough bread, toasted and cut into 1-inch
(3 cm) squares
freshly ground pepper to taste
Combine oil and lemon in a measuring cup. Make sure mixture is a little tart. Add more lemon or oil accordingly. Mix well. Add garlic, mustard and Worcestershire sauce. Mix well. Place romaine in a large mixing bowl. Pour on dressing. Top with cheese, croutons and black pepper. Toss. Serves 4.

Love Apple Potion
Submitted by: Barbiel
1 cup chicken broth, divided
3/4 cup chopped peeled onion
1 1/2 teaspoons chopped peeled garlic
1/2 28-oz. can whole tomatoes, undrained
1/8 teaspoon crushed red pepper flakes
1/4 cup grated Monterey Jack cheese
1 1/2 teaspoons chopped fresh basil
In a large stockpot, heat 2 tablespoons of the chicken broth; stir in onion and cook for 4 to 5 minutes. Add garlic and continue cooking until onions are limp. Add tomatoes with juice, remaining broth and red pepper flakes; bring to a boil, reduce heat and simmer for 35 to 40 minutes. Remove from heat and cool slightly. In a blender or food processor, purée the soup in batches until smooth. Stir in cheese and basil. Refrigerate at least 4 hours before serving. Serves 4.
Note: When tomatoes were first introduced to Europe from South America, some advocates claimed the fruit had aphrodisiac powers so the French called them pommes d'amour, or 'love apples".

Fruity Wild Rice Salad
Submitted by: Barbiel
1/2 cup raisins
1/2 cup dried chopped apricot
1/2 cup rice
1/2 cup wild rice mix
3/4 cup seedless grapes, rinsed
3/4 cup chopped walnuts
4 green onions, chopped
1/3 cup fresh chopped cilantro
1/4 cup fresh chopped parsley
5 tablespoons olive oil
2 tablespoons lemon juice
2 teaspoons honey
2 teaspoons chopped mint
1/4 teaspoon salt
1/8 teaspoon ground black pepper
Combine raisins and apricots in a bowl; cover with boiling water and set aside. Prepare rice and wild rice mix according to the package directions; set aside. Drain raisin mixture; combine with rice, grapes, walnuts, green onions, cilantro and parsley in a large bowl. Mix together and whisk olive oil, lemon juice, honey, mint, salt and pepper in a small bowl. Drizzle over rice mixture. Makes 6 servings.

To submit your favorite recipes to be included in the Garden of Friendship Recipe Book, please email them to Barbiel
Background graphics made especially for the Recipes Committee of the Garden of Friendship by Valatine