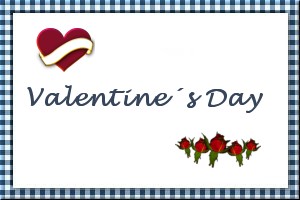 Love Passion Salad
Submitted by: Barbiel
1 tablespoon regular or low-fat mayonnaise
1 tablespoon fresh lemon juice
1 tablespoon walnut oil or olive oil
2 teaspoons grainy Dijon mustard
1/2 head radicchio, torn into bite-size pieces
1/2 head Bibb lettuce, torn into bite-size pieces
1/4 cup coarsely chopped walnuts, toasted
corn flakes to garnish (optional)
Combine mayonnaise, lemon juice, oil and mustard in small bowl. Whisk to blend well. Season dressing to taste with salt and pepper. Combine radicchio and Bibb lettuce in large bowl. Add dressing; toss to coat evenly. Divide salad between 2 plates. Sprinkle with walnuts and corn flakes. Serves 2 and can be easily doubled.

Hearty Steak Salad
Submitted by: KatjaGirl
1 package (10 oz) salad greens
1 cup cherry tomatoes
1/2 cup onion rings
1 lb beef sirloin steak, grilled or broiled
1 cup blue cheese dressing
salt and pepper to taste
Toss greens, tomatoes and onions in large bowl; place on serving platter. Season with salt amd pepper (as you like). Top with steak and dressing. Serves 2.

Roasted Love Apple Soup
Submitted by: Barbiel
675g cherry tomatoes
4 cloves of garlic, unpeeled
4 tablespoons Olive oil
1 small onion, chopped
450ml light vegetable stock
salt and freshly ground black pepper to taste
to serve:
heart shaped croutons
chives, finely chopped
Soya cream - optional
Preheat the oven to 200°C (400°F - Gas 6). Place the tomatoes and cloves of garlic in a roasting dish in a single layer. Drizzle with 3 tablespoons of the Olive oil and roast for about 30 minutes until the garlic is tender when pierced with a knife, and the tomatoes are colouring and splitting. Heat the remaining tablespoon of oil in a saucepan and gently fry the onion until transluscent. Squeeze the garlic out of the skins and add to the onions, together with the roasted tomatoes and all the juices from the roasting pan. Pour in the stock, bring to the boil and simmer, covered for 20 minutes. Cool, then blend until the soup is very smooth (make sure all the tomato skins are well blended). Return the soup to a clean pan, season to taste and gently reheat. Serve in warmed soup bowls topped with heart shaped croutons, a sprinkling of chopped chives and a swirl of Soya cream, if desired. Makes 2 servings.

To submit your favorite recipes to be included in the Garden of Friendship Recipe Book, please email them to Barbiel
Background graphics made especially for the Recipes Committee of the Garden of Friendship by Valatine