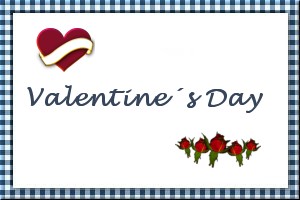 Toasted Israeli Couscous Salad with Grilled Summer Vegetables
Submitted by: Merribuck
1/2 cup Balsamic vinegar
1 teaspoon Dijon mustard
2 cloves garlic, coarsely chopped
1 cup Olive oil
salt and freshly ground pepper
2 green zucchini, quartered lengthwise
2 yellow zucchini, quartered lengthwise
6 spears asparagus, trimmed
12 cherry tomatoes
1 red bell pepper, quartered and seeded
1 yellow bell pepper, quartered and seeded
1/4 cup basil chiffonade
(stack leaves, roll in a cigar shape and cut crosswise into thin strips)
1/4 cup coarsely chopped flat-leaf parsley
2 tablespoons Olive oil
1 pound Israeli couscous
vegetable stock, heated
In a small bowl, whisk together the vinegar, mustard and garlic, slowly add the Olive oil and whisk until combined. Season with salt and pepper. Pour 1/2 the marinade over the vegetables and let sit at room temperature for 15 minutes. Preheat the grill. Remove the vegetables from the marinade and grill the vegetables until just cooked through. Cut the zucchini and peppers into 1/2-inch pieces, cut the tomatoes in half. Heat the Olive oil over medium-high heat, add the couscous and toast until lightly golden brown. Cover the couscous with the hot stock and bring to a boil, cook until al dente and drain well. Place in a large serving bowl, add the grilled vegetables and herbs and toss with the remaining vinaigrette. Serve at room temperature.

Strawberry Spinach Salad
Submitted by: De S
1/2 cup white sugar
2 tablespoons sesame seeds
1/2 teaspoon sesame oil
1 tablespoon poppy seeds
1 1/2 teaspoons dried minced onion
1/4 teaspoon paprika
1/2 cup vegetable oil
1/2 cup balsamic vinegar
2 bunches fresh spinach, chopped, washed and dried
1 pint strawberries, halved
Whisk together the sugar, sesame seeds, sesame oil, poppy seeds, dried onion, paprika, oil and vinegar. Refrigerate until chilled. In a salad bowl, combine the spinach and strawberries. Drizzle with dressing, toss lightly and serve.

Curried Carrot Soup
Submitted by: Lady Lynda
2 tablespoons vegetable oil
1 onion, chopped
1 tablespoon curry powder
2 pounds carrots, chopped
4 cups vegetable broth
2 cups water, or as needed
Heat oil in a large pot over medium heat. Sauté onion until tender and translucent. Stir in the curry powder. Add the chopped carrots and stir until the carrots are coated. Pour in the vegetable broth and simmer until the carrots are soft (about 20 minutes). Transfer the carrots and broth to a blender and puree until smooth. Pour back into the pot and thin with water to your preferred consistency. Yields: 6 servings.

To submit your favorite recipes to be included in the Garden of Friendship Recipe Book, please email them to Barbiel
Background graphics made especially for the Recipes Committee of the Garden of Friendship by Valatine