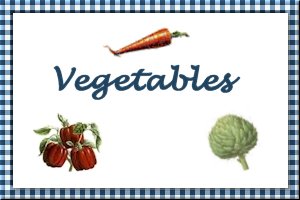 Acorn Squash with Apricot Glaze
Submitted by: Debbii
2 medium acorn squash
2 medium apricots, sliced or 1 peach, peeled and sliced
2 tablespoons honey
1 tablespoon margarine or butter
1 medium apple, sliced
1/4 cup apricot nectar
1/4 teaspoon ground nutmeg

Halve squash lengthwise; remove and discard seeds. Place squash, cut side down, in a 2-quart rectangular microwave-safe baking dish. Microcook, uncovered, on 100 percent power (high) for 12 to 16 minutes or till just tender, giving dish a half-turn once. Meanwhile, in a small bowl combine apple and apricot slices, nectar, honey,and nutmeg. Turn squash over, cut side up. Spoon fruit mixture into squash cavities. Dot with margarine or butter. Micro-cook, covered with waxed paper, for 4 to 7 minutes or till fruit is hot. Sprinkle with additional nutmeg, if desired. Makes 4 servings.

Broccoli Casserole
Submitted by: Claudia
2 heads fresh broccoli or 3 16-ounce packages of frozen chopped broccoli
4 tablespoons butter
1 can cream of mushroom soup
1 cup mayonnaise
3 1/2 cups cubed stuffing
1 medium onion chopped and sauted in butter
2 eggs beaten
1 cup grated sharp cheddar cheese

Combine all ingredients except dressing and butter in baking dish. Spread dressing on top. Pour melted butter over the dressing. Bake 350 degrees for 35 minutes for frozen broccoli or 60 minutes for fresh broccoli. Fresh broccoli is always better.

Stewed Tomatoes
Submitted by: Dee
1 tablespoon butter
3 cups tomatoes, diced
Salt and pepper to taste
1/4 cup onion, diced
2 teaspoons sugar
1 1/2 cup bread, soft, torn into small pieces
Melt the butter in a skillet. Add the onions and cook until just soft. In a mixing bowl, combine the onions, butter, sugar, tomatoes, bread, and seasonings. Lightly oil a medium casserole dish. Add the mixture and bake at 350 degrees until beginning to bubble (about 20-30 minutes). Allow to cool slightly before serving. Serves 4-6. Serve this slightly sweet vegetable side dish with chicken or pork.

To submit your favorite recipes to be included in the Garden of Friendship Recipe Book, please email them to Barbiel
Background graphics made especially for the Recipes Committee of the Garden of Friendship by Valatine