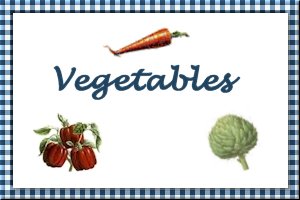 Spinach Pie
Submitted by: Barbiel

1 pound Italian sausage (casing removed), cooked, crumbled

8 ounces Ricotta cheese

8 ounces Mexican Velveeta Cheese, shredded

1 10 oz package frozen spinach, thawed, drained

1 8 oz package herb and garlic cream cheese

4 ounces mozzarella cheese, shredded

2 eggs, beaten

1/2 teaspoon hot sauce or Tabasco
1/2 tablespoon vinegar (or lemom juice)

1 package pie crust (2 crusts)

Preheat oven to 400°F. Mix first 6 ingredients with the two eggs and hot pepper sauce (Tabasco) and 1/2 tablespoon vinegar until well blended. On lightly floured surface roll out pie crust to 12 inch circle and put in pie plate. Fill with sausage mixture. Roll remaining crust and put on top of pie. Brush with egg and bake 35 to 40 minutes. Serve warm or at room temperature. Serves 4.

Cabbage au Gratin
Submitted by: Barbiel

1 medium cabbage, shredded
1 (10 3/4 oz.) can cream of celery soup
1/4 cup milk
1 cup American cheese
1/2 teaspoon salt
1/4 teaspoon pepper
1/2 cup fine bread crumbs
2 tablespoons butter, melted
Cook cabbage in boiling water 5 to 7 minutes or until tender. Drain well. Place cabbage in a lightly greased 1 1/2 quart baking dish. Combine soup, milk, cheese, salt and pepper; mix well. Pour over cabbage. Combine bread crumbs and butter, stirring well. Sprinkle over cabbage. Bake at 360°F for 15 minutes or until bubbly. Makes 4 small servings

Vegetable Lasagna
Submitted by: Barbiel
2 tablespoons butter
2 tablespoons all-purpose flour
2 cups milk
1 teaspoon salt salt
1 teaspoon pepper
1 teaspoon nutmeg
3 cups grated Mozzarella cheese
1 lb lasagna noodles, cooked
3 tomatoes, thinly sliced
1 zucchini, thinly sliced
1 onion, thinly sliced
4 cloves garlic, chopped
1/4 cup fresh basil, chopped
1 teaspoon dried oregano
1 bunch spinach, stems cut off
1/4 cup grated Parmesan cheese
Preheat oven to 350°F. Melt the butter in a saucepan over medium heat Add the flour and stir until you have a paste. Gradually add the milk, stirring constantly so that no lumps form. Add salt, pepper and nutmeg and bring to a boil, stirring constantly until the sauce thickens slightly. Remove from the heat. Stir in 1 cup of the Mozzarella cheese. Pour a small amount of the sauce into a 13x9" baking dish. Cover with a layer of the noodles, then half the tomatoes, zucchini and onion slices. Sprinkle with half the garlic, basil and oregano. Place a layer of noodles over the top. Spread a small amount of sauce over noodles. Sprinkle with 1 cup of Mozzarella cheese and top with half the spinach. Press down well. Repeat alternate layers exactly as above, topping the final layer of spinach with noodles. Spread with remaining sauce and sprinkle with Mozzarella cheese. Dust the top with Parmesan cheese. Cover and bake for 45 minutes. Remove the foil, and bake another 15 minutes. Let is sit 10 minutes before serving. Serves 4.
Note: This a delicious alternative to meat Lasagna!

To submit your favorite recipes to be included in the Garden of Friendship Recipe Book, please email them to Barbiel
Background graphics made especially for the Recipes Committee of the Garden of Friendship by Valatine