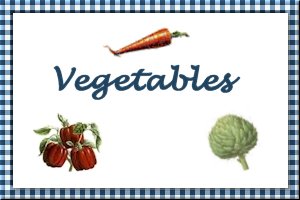 Vegetable Biryani
Submitted by: Lady Seanna
225g (8oz) Basmati rice
55g (2oz) peas
25g (1oz) french beans, chopped
25g (1oz) carrots, cubed
25g (1oz) potatoes, cubed
25g (1oz) green and red pepper, chopped
1 teaspoon tomato paste
1/2 teaspoon salt
1/2 teaspoon red chilli powder
1 teaspoon garam masala
1/4 teaspoon turmeric
55g (2oz) finely chopped onions
1/2 teaspoon roasted cumin seeds
4 roasted chopped cashew nuts
Rinse and cook the rice until just soft. Drain well. Cube the carrots, potatoes, peppers and beans and cook in a saucepan of boiling water until soft. Add tomato paste, salt, chillies, masala, turmeric and onions to the vegetables. In an ovenproof dish place half the rice at the bottom of the dish, spread the vegetable mixture on top, then put the rest of the rice on top, spread it evenly. Sprinkle the top with chopped cashew nuts and roasted cumin seeds, pinch of salt and red chilli powder. Cover with foil and warm through an oven at 140°C (275°F), Gas 1 for 15 minutes before serving.

Smoky Spinach and Gruyere Stuffed Mushrooms
Submitted by: Molly
1 1/2 pounds white, fresh and large mushrooms
1/2 cup, divided extra virgin Olive oil
4 teaspoons, divided minced garlic
1/2 teaspoon salt
1/4 teaspoon black pepper, ground
8 ounces spinach, trimmed
1 cup green onions, chopped
1/2 cup Gruyere or Swiss cheese, freshly grated
1/4 cup bacon flavored bits
1/3 cup dry bread crumbs, packaged
1/4 cup parsley, fresh chopped
3 tablespoons toasted walnuts, crushed
Preheat oven to 400°F. Remove stems from mushroom (save for another use). Place caps in a large bowl. Add 3 tablespoons of the Olive oil, 2 teaspoons of the garlic, the salt and pepper. Toss to coat. Transfer to a shallow pan. Roast, rounded side up, until lightly cooked, about 8 minutes. Remove from oven. Prepare Stuffing.
Stuffing:
Blanche spinach in boiling water for 1 minute. Drain well and chop (makes about 1 1/4 cups). Place in a medium bowl. In a large skillet over medium heat, heat 1 tablespoon of the Olive oil. Add green onions. Cook, stirring frequently, until lightly browned, about 5 minutes. Add to bowl along with the Gruyere and bacon bits (makes about 2 cups). Mix well. Turn mushrooms cavity side up. Spoon stuffing into mushroom caps. In a small bowl, combine bread crumbs, parsley, walnuts and the remaining 1/4 cup Olive oil and 2 teaspoons garlic. Mix well. Sprinkle over stuffed caps. Bake until browned, about 8 minutes. Serve warm. Makes 18 servings.

Title
Submitted by:
Ingredients
Ingredients
Instructions

To submit your favorite recipes to be included in the Garden of Friendship Recipe Book, please email them to Barbiel
Background graphics made especially for the Recipes Committee of the Garden of Friendship by Valatine