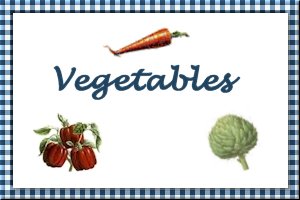 Whipped Sweet Potatoes
Submitted by: Dee
2 pounds sweet potatoes, peeled and cut into 2-inch pieces
Salt and pepper
4 tablespoons butter milk
Place the sweet potatoes in a large pot and cover with water. Bring to a boil and cook until soft. Drain. Place in a mixer bowl. Add the butter and a little milk. With the whipping attachment on, start the mixer at low speed. Gradually increase the speed, adding milk as needed. Stop when the potatoes are smooth and light. Check the seasonings. Serve warm with butter. Serves 4.

Potato Casserole
Submitted by: Brenda
2 pounds frozen hash brown potatoes
1/2 cup melted butter
1 cup grated cheddar cheese
1 teaspoon salt
1/4 teaspoon pepper
1/4 cup onion, finely chopped
1 can cream mushroom soup
2 cups sour cream
1/2 cup buttered bread crumbs

Defrost potatoes, combine with all remaining ingredients. Pour into buttered 3-quart casserole. Bake uncovered at 350 degrees for 1 hour.

Vegetable Casserole
Submitted by: Brenda
2 cans cream of mushrooms soup
1 can mushrooms, drained
1 stick oleo
1 can asparagus, drained
1 can peas, drained
1 can water chestnuts, drained
1 can bean sprouts,drained
1 can onion rings
Melt oleo; mix together with mushroom soup. In order given, place each vegetable in a buttered casserole, spooning an even amount of oleo/soup mixture over each. Add last of soup mixture over onion rings and top with crushed cheese crackers. Bake 350 degrees for 30 minutes, or until hot and bubbly.

To submit your favorite recipes to be included in the Garden of Friendship Recipe Book, please email them to Barbiel
Background graphics made especially for the Recipes Committee of the Garden of Friendship by Valatine