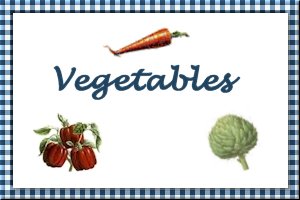 Cream Cheese And Herb Mashed Potatoes
Submitted by: VickiB
4 large potatoes, peeled and quartered
2 tablespoons butter
1/2 cup milk
4 ounces cream cheese, softened
1 tablespoon chives, snipped
1 1/2 tablespoons parsley, chopped
Salt and pepper to taste

Boil the potatoes until soft. Drain, and add the rest of the ingredients. Mash to the desired consistency. Check the seasonings. Serve warm.

Boston Baked Beans
Submitted by: Deelight
1 pound navy beans, dry
8 cups water
4 tablespoons brown sugar, dark
1/2 teaspoon salt
1 1/2 teaspoons mustard, dry
1/2 cup molasses
4 ounces salt pork, thinly sliced

Soak the beans in the water overnight. Place in a large soup pot and simmer until just soft (about one hour). Drain. Place in a large casserole dish (that has a lid). Mix together the sugar, salt, mustard, and molasses. Pour over the beans. Stir in the pork. Add enough water to cover. Place the lid on and bake at 350 degrees for 3 hours. Remove the lid (add warm water if the beans are beginning to dry out) and bake for 45 minutes longer uncovered.

Mixed Fall Vegetables
Submitted by: Deelight
1 1/2 tablespoons olive oil
1 medium onion, diced
2 cups tomatoes, diced
1 cup winter squash (acorn, butternut, etc.), peeled and diced

1/4 cup corn
1 cup shell beans (canned work well)
2 teaspoons parsley, chopped
1 teaspoon paprika
Salt and pepper to taste

Heat the oil in a skillet. Add the onion and cook until soft (do not brown). Add the tomatoes and squash and cook for three minutes. Toss in the remaining ingredients. Simmer for three more minutes. Serve warm. Serves 3-4

To submit your favorite recipes to be included in the Garden of Friendship Recipe Book, please email them to Barbiel
Background graphics made especially for the Recipes Committee of the Garden of Friendship by Valatine