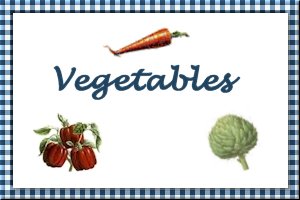 Southern Fried Corn
Submitted by: Mystic
6 ears corn
1 cup water or milk
2 to 3 slices bacon or salt pork
1 teaspoon sugar salt and pepper
Remove husks from corn, breaking off stems; remove silks with a stiff vegetable brush, and wash with cold water. Using a sharp knife, cut a thin layer off the kernels; cut again, and scrape the rest of the juices into bowl, firmly placing knife on cob and scraping into bowl. Add water or mdk, and stir well. Fry bacon or salt pork in a large skillet; remove meat, and add Corn to skillet. Cook over medium heat for 10 to 15 minutes, stirring often (cook fresh picked corn a few extra minutes or until corn is thick). Add sugar and salt and pepper to taste.
Note: If fresh corn is not available, use frozen whole kernel com (shoepeg, if available). Cook com according to package directions a few minutes; place Corn and water into a blender and puree. (Be careful not to put too much into blender; the corn can splash out and bum you.) Repeat procedure 3 times, each time pouring com back into pot and scooping out more. Combine flour and water until blended; pour into pureed corn and cook several minutes, stirring constantly until mixture thickens. Add salt and pepper to taste. This tastes like fresh corn that has been scraped from the cob. Note: For a different taste, add chopped ripe tomatoes to the com before serving it. Yield: 4-6 servings.

Potato Salad
Submitted by: Mystic
6 medium cobbler potatoes
3 hard boiled eggs
1 small onion, finely chopped (optional)
1 cup finely chopped celery
1/2 cup finely chopped bell pepper
1 teaspoon salt
1 teaspoon black pepper
1/2 cup mayonnaise
1/2 tablespoon mustard

Cook potatoes with skins on; peel and cube. Chop eggs and combine with remaining ingredients in a large bowl. Add potatoes and mix well. Serve warm or refrigerate and serve cold. Yield: 8-10 servings.

Broccoli Casserole I
Submitted by: Sandi
2 packages frozen chopped broccoli
1/2 can cream of mushroom soup
1/2 can cream of broccoli soup
2 tablespoons grated onion
1 can grated or chopped water chestnuts
1 small jar pimentos
1/2 cup sour cream
1/2 cup miracle whip
1 cup shredded cheddar cheese
1 egg
Buttered cracker crumbs

Cook broccoli until just cooked. (For best results, it should still be bright green, but warm. I usually steam it.) Mix all ingredients except buttered cracker crumbs and place in a greased 13x9 casserole dish. Add buttered cracker crumbs on top. Bake at 350 degrees for 20-30 minutes.

To submit your favorite recipes to be included in the Garden of Friendship Recipe Book, please email them to Barbiel
Background graphics made especially for the Recipes Committee of the Garden of Friendship by Valatine