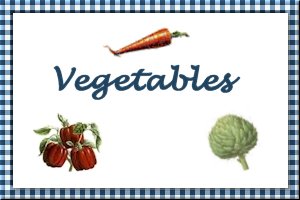 Creamy Mashed Potatoes with Fresh Herbs
Submitted by: Sugie
4 quarts water
1 teaspoon salt
3 - 4 pounds golden potatoes
2/3 cup cream
1/4 cup butter
1 tablespoon fresh parsley, finely chopped
salt and pepper to taste

Bring water to a boil, add salt. Meanwhile, peel potatoes and slice in quarters. Place potatoes in boiling water and cook until tender. Drain water and mash. Add cream, butter, salt and pepper and parsley. Serve at once. You may vary the herbs by substituting dill or chives for the parsley.
Skinny: Use fat free Half and Half in place of the cream.

Crispy Eggplant in Spicy Sauce
Submitted by: Betty G
1 tsp vegetable oil
2 1/2 teaspoons finely minced ginger
21/2 teaspoons finely minced garlic
3/4 cup sugar
1/2cup white vinegar
3 tablespoons MiChiu brand rice cooking wine
1/4 cup mushroom or regular soy sauce
1 teaspoon red food coloring
3/4 cup water
1 teaspoon Judy Fu's Hot Oil to taste.
(oil available through this website: http://www.snappydragon.com)
The Batter:
1 cup flour
1 cup cornstarch
2 tablespoons vegetable oil
1 tablespoon plus 1 teaspoon baking powder
Up to 1 1/4cups cold water.
Slice a large eggplant lengthwise, then slice each half into ½-inch thick slices. One half to a whole eggplant (depending on size) is suffficient for one recipe of batter and sauce. Coat each slice in batter, and fry in two inches of hot vegetable oil until dark golden in color. Heat sauce to a gentle simmer. Whisk together 4 tablespoons cornstarch and 4 tablespoons cold water. Thicken sauce with cornstarch mixture until it clings thickly to spoon (usually 4-5 tablespoons of mixture). Toss eggplant in sauce and serve immediately.
Note: To prepare the batter: Add as needed to make the batter the consistency of pancake batter. The batter should fully cling to the eggplant slices while the excess slowly drips off.

Marinated Veggie Kabobs
Submitted by: Barbiel
1 medium eggplant
2 small zuchini
1 or 2 red or green bell peppers
8 medium button mushrooms
2-4 small-medium yellow onions
1/4 cup cider or balsamic vinegar
1 tablespoon spicy brown mustard
1/2 teaspoon rosemary
2 or more cloves garlic chopped
salt and pepper to taste
Cut veggies into chunks 1" thick. Place chunks in bowl. In another bowl, combine vinegar, mustard, rosemary, garlic, salt and pepper and mix to a liquid. Pour liquid over vegetables and stir. Cover and marinate in refrigerator overnight. To cook, thread veggies onto metal skewers. Cook under broiler for 10-15 minutes. Baste cooking kabobs with marinade while cooking. Serve over rice with leftover marinade as a light sauce. Makes 4-6 servings.

To submit your favorite recipes to be included in the Garden of Friendship Recipe Book, please email them to Barbiel
Background graphics made especially for the Recipes Committee of the Garden of Friendship by Valatine