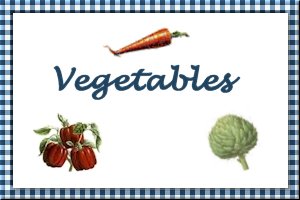 Squash "Mujver" Patties
Submitted by: Vadi
1 bunch dill
1/2 glass oil
100 grams flour
100 grams grated white cheese
2 large grated onions
3 zucchini squash
4 whole eggs
salt and pepper
Scrape the skins of the squash, wash and then grate them. Grate the onions and cheese separately. Brown the onions for 2 minutes in a soup spoon of butter. Add the grated squash and brown on a high heat for 2 minutes. Then pour the contents of the pan into a bowl, add all the other ingredients except the oil and mix well. Heat the oil in a frying pan. Spoon walnut sized portions of the above mixture into the oil. Space them well apart from each other to prevent sticking, and let them turn golden brown on each side. Serve at once. Makes 6 servings.

Artichoke and Meat Stew
Submitted by: Vadi
1 bunch dill
1/2 tablespoon flour
1/2 tablespoon salt
2 lemons
2 tablespoons butter
20 very small onions or shallots
5 glasses water
500 grams of lamb cut into small pieces
6 artichokes
Peel the artichokes.To prevent the artichoke heart from turning black, it is extremely important to rub them with lemon juice the moment they are peeled. Place the artichokes, hollow side up, on the bottom of a saucepan. Pour in the lemon juice, broth, and flour mixed with a little water. Add salt, cover, and cook for 20-25 minutes on a low heat. In another saucepan, brown the onion in butter for 3 minutes. Add the meat and cook it only until it begins to render its juice. Then add the chopped tomato and stir. Finally, add the salt and water and cook 20 minutes longer until the liquid has evaporated. Makes 6 servings.

Eggplant Miracle
Submitted by: Vadi
2 medium onions, chopped
Olive oil
2 garlic cloves, crushed
3 medium tomatoes, peeled and chopped
3 tablespoons chopped parsley
salt to taste
pepper to taste
2 medium eggplants
2 teaspoons sugar
3 tablespoons fresh lemon juice
Saute the onions in a little oil. Add the garlic, tomatoes, parsley, salt, and pep per. Cook until mushy. Cut the stem ends from each eggplant. Make 3 lengthwise slits, almost from end to end. With and hold each slit apart and spoon the onion mixture into each cavity. Arrange eggplants in a baking dish. Sprinkle with sugar, lemon juice, and 1/2 cup oil. Bake, covered, in preheated moderate oven (350°F) for 40 minutes, or until tender. Serve hot, or as they do in Turkey, cold with yogurt. Makes 4 to 6 servings.
Note: One modification. Instead of making three slits in the eggplants, etc. hollow the eggplants out, but leave a firm outer edge. Take the insides of the eggplants, chop them up, toss them into the pan with the other sauted ingredients. Saute the new mixture. Then stuff the eggplants with that mixture. If you want to microwave, I found that 15 to 20 minutes on medium works well. Actually, I microwave for 15 minutes then I baste the eggplants with the liquidat the bottom of the dish. I then cook for the remaining 5 minutes at high. You can tell by looking when the outer edge is done. We slice it for serving.

To submit your favorite recipes to be included in the Garden of Friendship Recipe Book, please email them to Barbiel
Background graphics made especially for the Recipes Committee of the Garden of Friendship by Valatine