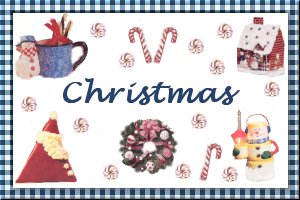 Golden Eggnog Holiday Braid
Submitted by: Barbiel
2 tablespoons warm water (105° to 115°F)
2 tablespoons sugar
1 package (1/4 ounce) active dry yeast
2-1/2 cups all-purpose flour 2 tablespoons butter or margarine, cut into 2 pieces
1 teaspoon salt
1/4 teaspoon ground nutmeg
1/2 to 3/4 cup dairy eggnog, at room temperature
vegetable oil
Dairy eggnog
crushed sugar cubes or sliced almonds
Combine water, sugar and yeast. Stir to dissolve yeast and let stand until bubbly, about 5 minutes. Fit processor with steel blade. Measure flour, butter, salt and nutmeg into work bowl. Process until mixed, about 15 seconds. Add yeast mixture; process until blended, about 10 seconds. Turn on processor and very slowly drizzle just enough eggnog through feed tube so dough forms a ball that cleans the sides of the bowl. Process until ball turns around bowl about 25 times. Turn off processor and let dough stand 1 to 2 minutes. Turn on processor and gradually drizzle in enough remaining eggnog to make dough soft, smooth and satiny but not sticky. Process until dough turns around bowl about 15 times. Let dough stand in work bowl 10 minutes. Turn dough onto lightly floured surface and shape into ball. Place in lightly greased bowl, turning to grease all sides. Cover loosely with plastic wrap and let stand in warm place (85°F) until doubled, about 1 hour. Punch down dough. Let stand 10 minutes. Divide into 3 equal parts. Shape each part into strand 20 inches long. Braid strands together; tuck ends under and pinch to seal. Place on greased cookie sheet. Brush with oil and let stand in warm place until doubled, about 45 minutes. Heat oven to 375°F. Brush braid with eggnog and sprinkle with sugar or almonds. Bake until golden, 25 to 30 minutes. Remove braid from cookie sheet. Cool on wire rack. Makes 1 loaf.

Festive Yule Loaf
Submitted by: Barbiel
2-3/4 cups all-purpose flour, divided
1/3 cup sugar
1 teaspoon salt
1 package active dry yeast
1 cup milk
1/2 cup butter or margarine
1 egg
1/2 cup golden raisins
1/2 cup chopped candied red and green cherries
1/2 cup chopped pecans
Vanilla Glaze
(recipe bellow, optional)
Combine 1-1/2 cups flour, sugar, salt and yeast in large bowl. Heat milk and butter over medium heat until very warm (120° to 130°F). Gradually stir into flour mixture. Add egg. Mix with electric mixer on low speed 1 minute. Beat on high speed 3 minutes, scraping sides of bowl frequently. Toss raisins, cherries and pecans with 1/4 cup flour in small bowl; stir into yeast mixture. Stir in enough of remaining 1 cup flour to make a soft dough. Turn out onto lightly floured surface. Knead about 10 minutes or until smooth and elastic. Place in greased bowl; turn to grease top of dough. Cover with towel. Let rise in warm, draft-free place about 1 hour or until double in volume. Punch dough down. Divide in half. Roll out each half on lightly floured surface to form 8-inch circle. Fold in half; press only folded edge firmly. Place on ungreased cookie sheet. Cover with towel. Let rise in warm, draft-free place about 30 minutes or until double in volume. Preheat oven to 375°F. Bake 20 to 25 minutes until golden brown. Remove from cookie sheet and cool completely on wire rack. Frost with Vanilla Glaze, if desired. Store in airtight containers. Makes 2 loaves.
Vanilla Glaze: Combine 1 cup sifted powdered sugar, 4 to 5 teaspoons light cream or half-and-half and 1/2 teaspoon vanilla extract in small bowl; stir until smooth.

Christmas Bread Wreath
Submitted by: Barbiel
1/4 cup freshly shredded Parmesan cheese
1 loaf (1 pound) frozen white or whole wheat bread dough, thawed
1 tablespoon olive or vegetable oil
1 small garlic clove, finely chopped
Grease cookie sheet. Sprinkle 2 tablespoons of the cheese onto flat surface. Roll bread dough in cheese into 24-inch rope. Place on cookie sheet, forming circle; pinch ends to seal. Snip dough 16 times from the outer edge of the circle at about 1 1/2-inch intervals, cutting two-thirds of the way through, using kitchen scissors. Lift and turn every other section of dough toward the center of the circle pinching ends, so the dough resembles branches if desired. Cover and let rise in warm place 1 to 2 hours or until double. (Dough is ready if indentation remains when touched). Heat oven to 350ºF. Mix oil and garlic; brush over dough. Sprinkle with remaining 2 tablespoons cheese. Bake 25 to 30 minutes or until golden brown. Makes 8 servings.

To submit your favorite recipes to be included in the Garden of Friendship Recipe Book, please email them to Barbiel
Background graphics made especially for the Recipes Committee of the Garden of Friendship by Valatine