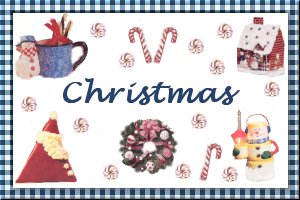 Cranberry Fruit Nut Bread
Submitted by: Merribuck
1 cup fresh or frozen cranberries, coarsely chopped
1/2 cup chopped pecans
2 cups flour
1 cup sugar
1-1/2 teaspoons baking powder
1/2 teaspoons baking soda
2 tablespoons shortening
3/4 cup orange juice
1 egg, well beaten
Prepare cranberries and nuts. Set aside. In a bowl, mix together flour, sugar, baking powder, salt, and soda. Cut in shortening. Sift in orange juice and egg, mixing just to moisten. Fold in cranberries and nuts. Spoon into greased and lightly floured 9" x 5" x 3" loaf pan. Bake 60 minutes or until wooden pick inserted into the center comes out clean. Cool on rack 15 minutes. Remove from pan and cool completely. Wrap and store overnight. Makes one loaf.
Note: Make this recipe in the foil, disposable mini loaf pans. No need to grease and flour. Excellent to give as little gifts!

Pumpkin Cranberry Bread
Submitted by: Barbiel
3 cups all-purpose flour
1 tablespoon plus 2 teaspoons pumpkin pie spice
2 teaspoons baking soda
1 1/2 teaspoons salt
3 cups granulated sugar
15 oz LIBBY'S® 100% Pure Pumpkin
4 large eggs
1 cup vegetable oil
1/2 cup orange juice or water
1 cup sweetened dried, fresh or frozen cranberries
Preheat oven to 350° F. Grease and flour five or six 5 x 3-inch mini-disposable or metal loaf pans. Combine flour, pumpkin pie spice, baking soda and salt in large bowl. Combine sugar, pumpkin, eggs, vegetable oil and orange juice in large mixer bowl; beat until just blended. Add pumpkin mixture to flour mixture; stir just until moistened. Fold in cranberries. Spoon batter into prepared loaf pans. Bake for 50 to 55 minutes or until wooden pick inserted in center comes out clean. Cool in pans on wire racks for 10 minutes; remove to wire racks to cool completely. Yield: 1 serving.

Small Fruit Bread Loaves
(German Christmas bread)
Submitted by: Barbiel
3-1/2 tablespoons each of raisins, dried apricots and hazelnuts
3 tablespoons rum
1/2 cup, plus 2 teaspoons softened butter
1/2 cup plus 2 teaspoons sugar
2 eggs
1 cup, plus 4 teaspoons flour
1/4 teaspoon baking powder
a pinch of cinnamon
a pinch of salt
1/2 cup, plus 2 teaspoons powdered sugar
1 tablespoon lemon juice
Preheat the oven to 375°F. Rinse the raisins and apricots with hot water, drain and towel dry. Chop the apricots into small pieces. Coarsely chop the hazelnuts. Place the raisins, apricots and hazelnuts in a bowl, pour in the rum, cover and set aside. Whip the butter and sugar until light and fluffy. Little by little, add the eggs, the flour mixed with the baking powder, the cinnamon and salt. Beat vigorously by hand for 10 minutes or about 4 minutes on low speed with a mixer. Stir in well the mixture of rum, fruit and nuts. Cover baking sheet with baking paper. Use two teaspoons to drop 40 small scoops of dough. Place the baking sheet on the middle rack and bake until golden brown, about 15 minutes. Sift the powdered sugar, add the lemon juice and, if necessary, a few drops of water to form a thick icing. Remove the small "bread loaves" from the baking sheet and place on a cookie rack. Ice while still warm. Makes 40 small breads.

To submit your favorite recipes to be included in the Garden of Friendship Recipe Book, please email them to Barbiel
Background graphics made especially for the Recipes Committee of the Garden of Friendship by Valatine