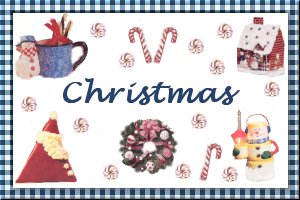 Holiday Fudge
Submitted by: Janna
3 6-ounce packages semisweet chocolate chips
1 8-ounce jar marshmallow cream
2 cups pecans, broken
1 teaspoon vanilla extract
5 cups sugar
1 stick margarine
1 13-ounce can evaporated milk

Butter a large pan (9 x 13-inch). Open chocolate chip packages and marshmallow cream. Have pecans ready to pour in the fudge. These ingredients need to be added the instant the cooked mixture is removed from heat. Into a 4-quart saucepan, measure sugar, then add butter, salt and evaporated milk, stirring constantly; cook gently over medium heat to soft ball stage. It will take about 20 minutes from the time the ingredients are put on to cook. Remove from heat. Immediately, add chocolate chips, marshmallow cream, pecans and vanilla; stir quickly and vigorously until chocolate chips are melted and all ingredients are well blended. When mixture begins to thicken, turn into well buttered pan; cool.

Cream Cheese Mints
Submitted by: Brenda
3-ounce package cream cheese (room temp)
Food coloring as desired
1/4-1/2 teaspoon flavoring
2 1/4 cups confectioner's sugar
Beat cream cheese until soft. Add coloring and flavoring. Gradually add sugar. Knead until consistency is like pie dough. (for firmer mix, add more sugar) Roll into marlbe-sized balls. Dip one side into granulated sugar. Place sugar side down, into cavity of mold, pressing from edge to center. Unmold at once onto wax paper. Makes approx. 24 pieces.
Note: Use green or pink food coloring with wintergreen flovor, yellow color for lemon; pink or plain for peppermint. For chocolate mints, add 3 teaspoons cocoa and 1/2 teaspoon vanilla.

Fantasy Fudge
Submitted by: Sugie
3 cups sugar
3/4 cup margarine
2/3 cup evaporated milk
1 12-ounce package semi-sweet chocolate chips
1 7-ounce jar marshmallow creme
1 cup chopped nuts
1 tablespoon vanilla

Combine sugar, margarine and milk in heavy 2 1/2-quart saucepan; bring to full rolling bail, stirring constantly. Continue boiling 5 minutes over medium heat, stirring. Remove from heat, stir in chocolate till melted. Add marshmallow creme, nuts, and vanilla; beat till blended. Pour into greased 13x9 inch pan. Let cool and serve.

To submit your favorite recipes to be included in the Garden of Friendship Recipe Book, please email them to Barbiel
Background graphics made especially for the Recipes Committee of the Garden of Friendship by Valatine