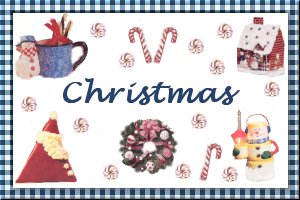 Chocolate Truffles
Submitted by: Barbiel
1 tablespoon orange liqueur
2 tablespoons whipping cream
2 teaspoons plus 1 tablespoon unsalted butter (divided)
3 ounces semisweet chocolate ( broken into pieces)
3 ounces bittersweet chocolate (broken into pieces)
Pour liqueur into small, heavy-bottomed saucepan; heat over high heat about 30 seconds, or until liqueur is reduced by half. Watch closely. Add cream; bring to boil. Reduce heat and simmer 30 seconds, again, watching carefully. Remove from heat. Add 2 teaspoons butter and semisweet chocolate. Stir with wooden spoon until mixture is smooth and melted. Place saucepan in refrigerator until mixture is firm, 1 to 2 hours. Spoon out chocolate and quickly shape into 6 balls, about 1 1/2 inches in diameter. Place balls on foil-lined plate; freeze for 1 hour. In top of double boiler, combine bittersweet chocolate and remaining 1 tablespoon butter. Place over water heated to 120°C. Let stand 5 minutes, then gently stir with wooden spoon until mixture is melted and smooth. Remove pan with chocolate and set aside. Pour off some of hot water and add enough cold water to the bottom of the boiler so the water is 86 to 90°C. Place pan with chocolate over water and let stand until chocolate is 86 to 90°C, stirring occasionally. Remove chocolate centers from freezer. Dip, one at a time, into melted chocolate, turning to coat all sides. Arrange on foil-lined plate. Repeat until all 6 centers are coated. There might be leftover melted chocolate in pan. If so, spoon onto truffles for thicker coating. Let stand at room temperature until set, then refrigerate until serving time. Yield: 6 truffles.

Orange-Chocolate Pralines
Submitted by: Barbiel
3/4 cup unsalted butter (12 tablespoons)
1 cup granulated sugar
1 cup firmly packed light brown sugar
2 cups pecan pieces
1/2 cup whipping cream
1 cup milk
1 tablespoon plus 1 teaspoon grated orange peel
2 tablespoons vanilla
1 cup semisweet chocolate morsels, chilled
Assemble all ingredients and utensils before starting to cook. You will need a large, heavy-bottomed skillet with deep sides, a long-handled metal whisk or spoon, 2 large spoons and a baking sheet coated with non-stick vegetable spray. In skillet, melt butter over high heat, about 1 1/2 minutes. Add sugars and pecans. Cook about 4 1/2 minutes, stirring frequently, until pecans are roasted. Stir in cream and milk. Cook, stirring constantly, about 8 minutes, or until small bubbles form around edges of skillet and mixture is dark brown. Stir in orange peel and cook, stirring constantly, about 4 more minutes, or until distinct threads form around edges of pan and candy thermometer reads 240°C. Remove from heat and stir in vanilla. Immediately, and working quickly, drop a small handful of chocolate morsels onto about a quarter of mixture, stirring quickly and just enough to coat some of chips but not enough to allow chips to melt. Quickly spoon candy onto baking sheet, using second spoon to push candy off other spoon. Repeat until all morsels are used. Let cool. Cooled pralines should be opaque and somewhat chunky and crumbly. Store at room temperature in airtight container or wrapped individually in plastic or foil. Yield: Approximately 3 dozen.

Stained Glass Candy
Submitted by: Barbiel
4 ounces semisweet chocolate; 4 squares
1 cup icing sugar
1 beaten egg
3 cups colored mini marshmallows
½ cup walnuts
2 teaspoons butter
Melt chocolate, add sugar and egg, pour over nuts and marshmallows. Form into rolls, wrap in wax paper and refrigerate. When cool, slice into round candies.

To submit your favorite recipes to be included in the Garden of Friendship Recipe Book, please email them to Barbiel
Background graphics made especially for the Recipes Committee of the Garden of Friendship by Valatine