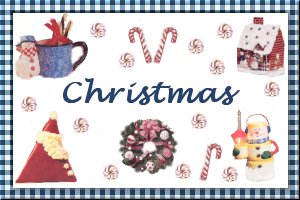 Almond Buttercrunch
Submitted by: Barbiel
3/4 cup butter
2 cups white sugar
1 cup chopped almonds
2 cups milk chocolate chips
1/2 cup finely chopped almonds
dash of white pepper
In a saucepan over low heat, combine the butter, sugar, dash of pepper and 1 cup chopped almonds. Stir constantly until mixture boils, then do not stir or shake. Heat to 300 to 310°F (149 to 154°C), or until a small amount of syrup dropped into cold water forms hard, brittle threads. Pour onto a large buttered cookie sheet. Immediately press chocolate chips onto the hot candy. As the chocolate melts, spread it into a coating over the candy. Sprinkle finely chopped almonds over the top. Cool, and break into uneven pieces. Yield: 5 dozen.

Christmas Candies
Submitted by: Barbiel
4 ounces pecan halves
24 individually wrapped caramels, unwrapped
1 teaspoon shortening
1 cup semisweet chocolate chips
Preheat oven to 300°F (150°C). Cover cookies sheet with aluminum foil, shiny side exposed. Lightly grease foil with vegetable oil spray. Place 3 pecan halves in a Y shape on the foil. Place 1 caramel candy in the center of each Y. Bake just until caramel is melted, about 9 to 10 minutes. Heat shortening and chocolate chips over low heat just until chocolate is melted. Spread over candies and refrigerate for 30 minutes. Yield: 24 candies.

Christmas Wreaths
Submitted by: Barbiel
1/2 cup butter
30 large marshmallows
1 1/2 teaspoons green food coloring
1 teaspoon Vanilla extract
4 cups cornflakes cereal
2 tablespoons cinnamon red hot candies
Melt butter in a large saucepan over low heat. Add marshmallows, and cook until melted, stirring constantly. Remove from heat, and stir in the food coloring, vanilla and cornflakes. Quickly drop heaping tablespoonfuls of the mixture onto waxed paper, and form into a wreath shape with lightly greased fingers. Immediately decorate with red hot candies. Allow to cool to room temperature before removing from waxed paper, and storing in an airtight container. Yield: 1 1/2 dozen.

To submit your favorite recipes to be included in the Garden of Friendship Recipe Book, please email them to Barbiel
Background graphics made especially for the Recipes Committee of the Garden of Friendship by Valatine