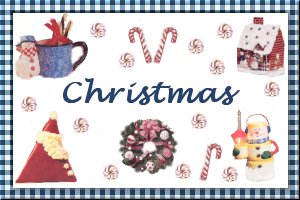 German Spice Cookies
(Pfeffernüsse)
Submitted by: Barbiel
soft butter
4 cup all-purpose flour
1 teaspoon double-acting baking powder
1 teaspoon ground cloves
1/2 teaspoon ground allspice
1/2 teaspoon ground cinnamon
3/4 cup honey
1 cup dark corn syrup
3/4 cup sugar
2 tablespoon butter
1 tablespoon lard
Almond Glaze
(optional)
1 cup confectioners' sugar
1/2 teaspoon almond extract
1 teaspoon fresh lemon juice, or 1 teaspoon rum
2 tablespoon cold water
Preheat the oven to 400°. Coat two large baking sheets lightly with butter. Combine the flour, baking powder, cloves, allspice and cinnamon in a bowl, and set aside. In a deep, heavy 5- to 6-quart saucepan, bring the honey, corn syrup and sugar to a boil over moderate heat, stirring until the sugar dissolves. Reduce the heat to low and simmer, uncovered, for 5 minutes. Remove the pan from the heat, add the butter and lard, and stir until melted. Beat in the flour mixture, a cup so at a time. When the batter is smooth, drop it by teaspoonfuls onto the baking sheets, leaving an inch or so between the cookies. Bake in the middle of the oven for about 15 minutes, or until the cookies are firm to the touch and light brown. Transfer them to a cake rack to cool, and proceed with the remaining batches, coating the baking sheets with a little butter each time. While still warm, cover with Almond Glaze. Makes about 30 cookies.
Almond Glaze: stir the confectioners' sugar, almond extract and lemon juice or rum together in a small bowl. Stirring constantly, add about 2 tablespoons of cold water until the glaze is smooth and thin enough to be spread easily.
Note: Pfeffernüsse can be stored for 6 to 8 weeks in tightly sealed jars or tins.

Hazelnut Cookies
(German Spritzgebäck)
Submitted by: Barbiel
1/2 pound butter (2 sticks), softened
1 cup sugar
2 eggs
1 teaspoon vanilla extract
2 cups sifted all-purpose flour
1 cup shelled hazelnuts, pulverized
Preheat the oven to 350°F. In a large bowl, cream the butter and sugar together by mashing them against the sides of the bowl with a large spoon until light and fluffy. Then beat in the eggs one at a time, add the vanilla and continue beating until smooth. Sift the flour into the mixture1/2 cup at a time, beating well after each addition. Finally, beat in the ground nuts. Place the dough in a pastry bag or cookie press fitted with a medium-sized star tip. Pipe the dough out on ungreased baking sheets forming rounds and rings about 11/2 inches in diameter, or S-shapes and crescents about 2 inches long, and spacing the cookies 1 inch apart. Bake in the middle of the oven for about 10 minutes, or until the cookies are firm and light brown. With a spatula, transfer them immediately to a cake rack to cool. Makes about 5 dozen cookies.
Spritzgebäck can be stored for several weeks in tightly sealed jars or tins.

Hazelnut Macaroons
(German Haselnussmakronen)
Submitted by: Barbiel
2 teaspoon butter, softened
2 egg whites
3/4 cup sugar
1 1/2 cups shelled, pulverized (blanched) hazelnuts
6 tablespoons unsweetened cocoa
2 teaspoons finely grated lemon peel
A pinch of salt
1 teaspoon vanilla extract
With a pastry brush or paper towel, coat a large baking sheet with 2 teaspoon of soft butter and set it aside. In a large bowl, beat the egg whites with a wire whisk or a rotary or electric beater until they foam and thicken slightly. Sprinkle the sugar over them and continue to beat until the whites form stiff, unwavering peaks on the beater when it is lifted out of the bowl. Combine the ground hazelnuts, cocoa, lemon peel, salt and vanilla in a small bowl and, with a rubber spatula, gently but thoroughly fold the mixture into the whites, using an over-under cutting motion rather than a stirring motion. To make the cookies, drop the dough by the tablespoon onto the prepared baking sheet, spacing them about an inch apart. Let the cookies rest at room temperature for 1 hour before baking. Preheat the oven to 300°F. Bake the cookies in the middle of the oven for 30 minutes, or until they are firm. With a spatula, carefully transfer the cookies to a cake rack to cool. Makes 20 cookies.
Haselnussmakronen can be stored for several weeks in tightly sealed jars or tins.

To submit your favorite recipes to be included in the Garden of Friendship Recipe Book, please email them to Barbiel
Background graphics made especially for the Recipes Committee of the Garden of Friendship by Valatine