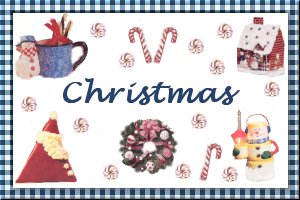 Pepparkakor
(Swedish Ginger Cookies)
Submitted by: Ugglemor
By Judith Pierce Rosenberg

© Copyright 2000, The Christian Science Publishing Society
4-1/2 cups all-purpose flour
2 teaspoons baking soda
1/2 cup molasses
1/4 cup granulated sugar
3/4 cup brown sugar
1 1/2 tablespoons cinnamon
1 1/2 tablespoons ginger
1/2 teaspoon powdered cloves
2/3 cup water
13 tablespoons butter, cut into tablespoon-size pieces
Mix flour and baking soda in a bowl; set aside. In a heavy-bottomed, medium pot, combine molasses, sugars, spices, and water; bring to a boil, stirring. Add chunks of butter. Remove from heat, continue stirring until butter is melted. Pour this mixture into a large bowl and add the flour and baking soda mixture, stirring until a dough is formed. When cooled, shape dough into a loaf, wrap in plastic wrap and then foil, and chill overnight. If you don't intend to bake all of the dough at once, cut off only as much as you need, then return the wrapped loaf to the refrigerator. Let the dough sit at room temperature for 30 minutes or until it warms up enough to roll. Preheat oven to 375°F. Lightly grease sheet pan. Roll dough out on a lightly floured board with a lightly floured rolling pin. The thinner you roll the dough, the crisper the cookies will be. Cut into shapes and place on the baking sheet. Bake for about 10 minutes, or until cookies are browned. Remove from oven and transfer cookies to a wire cooling rack. Cookies can be stored in airtight plastic bags or metal tins for several weeks. Makes about 100 cookies.
Note: Start cookies a day ahead as the dough should be chilled overnight.

Turkish Delight
Submitted by: KatjaGirl
4 cups sugar
4 1/2 cups water
2 teaspoons lemon juice
1 1/4 cups cornstarch
1 teaspoon cream of tartar
1 1/2 tablespoons rosewater
red food coloring (optional)
1 cup confectioners sugar
Oil a 9-inch square pan. Line with plastic wrap and oil the plastic wrap. In a heavy saucepan over medium heat, combine the sugar, 1 1/2 cups of the water, and the lemon juice. Stir until the sugar dissolves and the mixture boils. Reduce the heat and simmer gently, without stirring, until the mixture reaches the soft-ball stage (240°F on a candy thermometer). Remove the pan from the heat. In a second large heavy saucepan over medium heat, stir together 1 cup cornstarch and the cream of tartar. Gradually stir in the remaining 3 cups of water until no lumps remain. Stir constantly, until the mixture boils and is a thick, gluey paste. Slowly pour the hot sugar, water, and lemon juice syrup into the cornstarch mixture, stirring constantly. Reduce the heat and simmer, stirring often to prevent sticking, for about 1 hour, or until the mixture has become a pale golden color. Stir in the rosewater and tint as desired with food coloring. Pour the mixture into the prepared pan and spread evenly. Cool to room temperature and let stand, uncovered, overnight to set. Sift the confectioners sugar and the remaining 1/4 cup cornstarch onto a large cutting board. Turn the Turkish delight out and cut into 1-inch squares with an oiled knife. Roll pieces in the sugar mixture to coat well. Store in an airtight container with sheets of waxed paper, dusted with the sugar mixture, separating every layer.
Note: This appealing candy is easy to make at home.
When the sugar syrup boils, coat the inside of the saucepan with a brush dipped in water to prevent sugar crystals from forming.

Sirapsnitt
(

Swedish Brown Bread Cookies)


Submitted by: Ugglemor


Photo by: Ugglemor

200 g butter or margarine

175 ml white sugar

1 tablespoon Golden Syrup (see Note)

2 tablespoon Vanille sugar

500 ml all-purpose flour

2 teaspoons baking powder

Beat butter, sugar and syrup until porous in a bowl. Mix vanillin sugar, flour an baking powder and add it to the butter and sugar-mixture. Take the dough on your baking table, knead it and form to four rolls.Put on greased baking sheet and bake in oven 175°C (325°F) for about 15 minutes. Take out, let it cool down for some minutes. Cut in diagonal pieces. Yield: about 50 cookies.
Note: Golden Syrup, as the name suggests, is a golden color invert syrup--physically and chemically similar to honey. It even has an inimitable honey-like taste. This appetizing syrup is prepared reroute a biotechnological pathway and no chemicals at any stage of processing. It is free from harmful chemicals as phosphoric acid, formic acid, sulphur dioxide, preservatives, flocculants, surfactants, bleaching agents or viscosity reducers.
Golden Syrup Recipe: Put 1/4 cup sugar in a small heavy saucepan and shake pan so the sugar is in an even layer. Sprinkle it with 1/2 teaspoon vinegar and 1 teaspoon water. Cook over low heat, without stirring for 5 minutes. Increase heat to medium and cook until syrup has taken on a light caramel colour (about 5 to 6 minutes). Immediately remove from heat and pour in 1/3 cup light corn syrup. Do not stir, but let it bubble for 2 to 3 minutes. When the bubbling stops, stir well. It can be stored at room temperature for several months.

To submit your favorite recipes to be included in the Garden of Friendship Recipe Book, please email them to Barbiel
Background graphics made especially for the Recipes Committee of the Garden of Friendship by Valatine