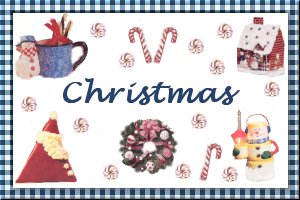 Cranberry Pie
Submitted by: Just Taffy
3 1/2 cups cranberries, chopped
1 1/2 cups sugar
1 1/2 tablespoons flour
1/4 teaspoon salt
3 tablespoons water
3 tablespoons melted butter or margarine
1 9-inch pie crust and 1 crust for top

Preheat oven to 450°F. Mix all ingredients together, then pour into pie crust. Add top crust and prick with fork. Bake pie 10 minutes at 450°F then lower temperature to 350°F. Bake 40 minutes more.

Steamed Cranberry Pudding
Submitted by: Just Taffy
Butter and flour for lining the baking pan
3 3/4 cups fresh cranberries
1/2 cup ground, blanched almonds
1 cup plus 2 tablespoons sugar
3 tablespoons flour
2 tablespoons orange zest
1 tablespoon minced fresh ginger
1 teaspoon ground cinnamon
1/4 teaspoon allspice
3 cups fine bread crumbs
1 1/2 sticks butter, melted & cooled
2/3 cup milk
3 large eggs, beaten lightly
1 tablespoon double acting baking powder
1/2 teaspoon salt
3/4 cup sugar
For the glaze:
1 cup cranberry juice
1 cup sugar
Pinch of salt
1 cup cranberries
Butter a 2-quart steamed pudding mold, line it with wax paper, then butter and flour the paper. In a food processor coarsely chop cranberries. Transfer to a bowl, add almonds, sugar, flour, orange zest, ginger, cinnamon and allspice and combine. In another bowl mix bread crumbs, melted butter, milk, eggs, baking powder, sugar and salt. Combine bread crumb mixture with the cranberry mixture. Spoon the batter into the prepared mold, a little at a time, tapping the mold to eliminate air bubbles. Cover the mold tightly with a lid and tie with a towel wrung out in cold water and floured. Tie a knot at the top of the towel to facilitate removal of the mold from the kettle. Set a rack in the bottom of a kettle and add enough simmering water to reach 3 inches up the sides of the mold. Transfer the mold to the kettle. Keep water at a brisk but not rolling boil on the stove top. Cover the kettle with a lid. Steam the pudding for 2 hours, checking occasionally to make certain water remains at a boil, adding more water throughout the cooking process as necessary. To test for doneness, insert a skewer in the center of the pudding. It should come out with crumbs adhering to it. Return lid to the mold and transfer it to a rack. The pudding will stay warm in the mold, covered, for several hours. To make the glaze, combine cranberry juice, sugar and salt in saucepan. Simmer the juice, stirring, until the sugar has dissolved. Bring mixture to a boil, swirling gently until a candy thermometer reads 250 degrees. Add whole cranberries, remove pan from the heat. Let glaze cool, then chill covered until ready to serve. To serve, unmold the pudding onto a serving plate and pour the cranberry glaze over it.

Buttermilk Pecan Fruitcake
Submitted by: KatjaGirl
4 1/2 cups flour
2 teaspoons baking powder
1 teaspoon baking soda
1 teaspoon salt
3 cups pears, dried, chopped
2 cups pecans, chopped
1 cup butter
3 cups sugar
4 eggs
2 cups buttermilk
2 teaspoons vanilla

Preheat oven to 400°F. Grease and flour 4 loaf pans. Separate eggs. Mix flour, baking powder, baking soda, and salt. Add pears and pecans; stir again. Set aside. In a large bowl cream butter and sugar. Add egg yolks, (one at a time), beating well after each addition. Add vanilla and beat again. Alternatively add dry ingredients and buttermilk, blending well after each addition. With clean dry beaters, beat egg whites until they stand in firm, glossy, moist peaks. Fold 1/3 egg whites into batter to lighten it, then fold into the remaining whites. Fill each pan 2/3 of batter. Reduce oven heat to 350 degrees. Bake 65 minutes, until tester, inserted in center of each cake, comes out clean. Ten minutes before cakes are done, rotate pans back to front, to brown evenly. Let cakes cool five minutes on wire racks, then turn out and finish cooling, right side up, on wire racks. Before serving, decorate top of fruitcakes with whole nuts and mixed candied fruit peel.

To submit your favorite recipes to be included in the Garden of Friendship Recipe Book, please email them to Barbiel
Background graphics made especially for the Recipes Committee of the Garden of Friendship by Valatine