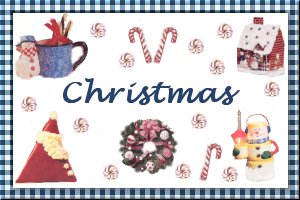 Blond Fruitcake (Fat-Free)
Submitted by: *KatjaGirl*
1 pound candied pineapple
3/4 pound apricots, dried
1/2 pound peaches, dried
1/4 cup flour
1 cup sugar
1/2 teaspoon baking powder
1 1/2 cups flour
1 cup applesauce
1 cup egg whites
1 tablespoon vanilla
1 tablespoon lemon extract
Orange liqueur
Cut pineapple, apricots, and peaches into 1/2-inch dice and combine in large bowl. Add flour, tossing to coat fruit. In a separate bowl, sift together - sugar, baking powder, and flour. Preheat oven to 250 degrees. In small bowl combine applesauce, egg whites, vanilla, and lemon extract. Stir into dried fruit mixture. Add flour mixture, stirring until blended. Spoon batter into 9" tube pan, lighly sprayed with non-stick cooking spray. Bake 3 hours. Let cake cool in pan on rack. Remove from pan. Soak clean cheesecloth in orange liqueur. Wrap cake. Store in a covered container in refrigerator. The longer period, the more mature the cake become tho...

Pistachio Harvest Cake
Submitted by: Barbiel
1 1/2 cups vegetable oil
2 cups brown sugar (packed)
4 eggs
1 tbsp vanilla extract
2 cups carrot, grated
4 cups flour
1 tbsp baking soda
4 tsp cinnamon
1 tsp nutmeg
1 tsp ginger
1 tsp salt natural California pistachios, finely chopped
1 cup tubs pineapple yogurt 8 oz Icing (recipe bellow)
Mix oil, sugar, eggs, vanilla and carrots in large bowl. In separate bowl, mix flour, baking soda, cinnamon, nutmeg, ginger, salt and 3/4 cup pistachios. Mix portions of dry mixture (about 1/3 at a time) into egg mixture alternately with yogurt. Turn into greased and floured 14-cup bundt pan or crown ring mold. Bake in preheated oven at 350° F. for 1 hour 15 minutes or until pick inserted into cake comes out dry. Cool 15 minutes in pan, then loosen top edges and gently invert from pan onto wire rack. When cake is completely cool, spread icing on top and decorate with remaining 1/4 cup pistachios. Yield: 16 servings.
Icing:
Beat 1 cup softened butter or margarine with 5 cups unsifted powdered sugar, 1 1/2 teaspoons grated orange peel and 3 to 4 tablespoons orange juice (or enough to make a good spreadable consistency). Makes 3 cups icing.

Christmas Ribbon Cake
Submitted by: Barbiel
1 package (12 ounces) pound cake, cut into 12-14 slices
5 cups boiling water, divided
2 packages (4-serving size each) JELL-O® Brand Strawberry Flavor Gelatin
2/3 cup vanilla ice cream, divided
2 packages (4-serving size each) JELL-O® Brand Lime Flavor Gelatin
Cut cake slices in half to form triangles. Arrange cake triangles in bottom and up side of 9-inch springform pan. Stir
2-1/2 cups boiling water into strawberry gelatin in medium bowl at least 2 minutes until completely dissolved. Remove 1-1/2 cups of the gelatin to small bowl. Refrigerate about 15 minutes or until slightly thickened (consistency of unbeaten egg whites). Reserve remaining gelatin at room temperature. Pour into prepared cake-lined pan. Refrigerate about 15 minutes until set but not firm (should stick to finger when touched and should mound). Meanwhile, blend 1/3 cup of the ice cream into remaining strawberry gelatin. Spoon over gelatin in mold. Refrigerate about 15 minutes or until set but not firm. Repeat procedure with lime gelatin and remaining ingredients. Refrigerate 4 hours or until firm. Garnish with thawed COOL WHIP® Whipped Topping, if desired. Makes 12 servings.

To submit your favorite recipes to be included in the Garden of Friendship Recipe Book, please email them to Barbiel
Background graphics made especially for the Recipes Committee of the Garden of Friendship by Valatine